Mathira MP wants Salary cut for MPs to pay teachers well
Mathira MP wants Salary cut for MPs to pay teachers well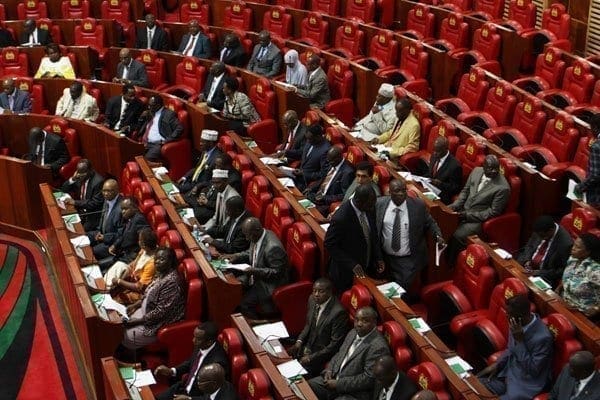 Mathira MP Ephraim Maina has suggested that all high-ranking public servants including MPs should get a pay cut to facilitate the pay rise for teachers and other state employees.
Maina said it was unfair for parliamentarians and other top civil servants to continue earning huge salaries at the expense of other workers.
"At this time when the cost of living is very high how can a teacher survive on Sh15, 000 a month? We need the government to come up with proposals to solve the situation," added Maina.
He called on fellow MPs and other highly paid civil servants to allow the government to slash their salaries, saying would be the only way to enhance equity.
"With the new dispensation, we should take every concern for all people. I urge MPs to join me and we handle this issue once and for all since after all, it is the poor people's children who are suffering," said Maina.
He lamented that low salaries have turned teachers to laughing stocks, since they are not even able to cater for household needs.
"It is a shame that some house helps earn more and lead more comfortable lives than teachers," said Maina.
The legislator said he would this week raise a motion to discuss the stalemate between teachers, lecturers, doctors and the government.
He also warned Education Minister Mutula Kilonzo to swallow his pride and address the issue with the seriousness it deserves.
He said days are gone when the government or authorities intimidated and threatened their workers with sacking.
"The minister should understand that we have a new constitution which also allows oppressed workers to strike," said Maina.
Source:standardmedia.co.ke