Most attended Kenyan wedding in UK with over 1000 people- Photos
Most attended Kenyan wedding in UK with over 1000 people- Photos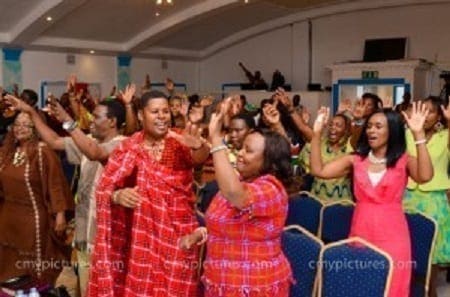 The most attended Kenyan wedding in UK with over 1000 people! They both looked so great in their African attire as they danced towards reception, held in the remote part of Nottingham, with great scenery – The weather was just as the couple – HOT!
Memorable Moments!
Change of clothes by the bride and groom – from the usual wedding gowns to made to fit African attire!
The number of dignitaries that attended the wedding, known to the father of the bride – Mr. Seed.
The wedding guests dressed in African Attire!
The dances! wow!
CAUGHT AT THEIR BEST AT THE WEDDING
From left to right: Mrs. Kuria, Councillor Kangethe, Mrs. Lucy Wachira from Kenya, Mrs. Catherine Kairu and then far right is Mercy and Mercy
"Haa…..Haaa… Have seen Mr. Seed's attire…."
Friends of Mr. Seed Mzee Kangethe (left) and her daughter Councillor Elizabeth Kangethe caught at the wedding
EVERYONE FOR HIMSELF BUT GOD FOR US ALL
It is everyone for himself but God for us all when it comes to the dancing floor. Young and old took to
the stage at the reception of the wedding of George and Margaret in Nottingham on Saturday 8th Sept.
THE DRESS OF THE DAY AT THE WEDDING
The photographer of the wedding Mr. Njehu voted the best dress of the day. Pastor/Artist Joan Wairimu Mwangangi was the guest singer at the Wedding of Margaret and George in Nottingham on Saturday 8th September, 2012. Her dress made from Kenya is matching with the bridal maids dresses and it seems she did her homework. Pastor Joan Wairimu Mwangangi contact in the UK is 07903878885.
Source:misterseed.com
Most attended Kenyan wedding in UK with over 1000 people- Photos