The "Classy" Kenyan girl from Nairobi South C that everybody is talking about
The "Classy" Kenyan girl from Nairobi South C that everybody is talking about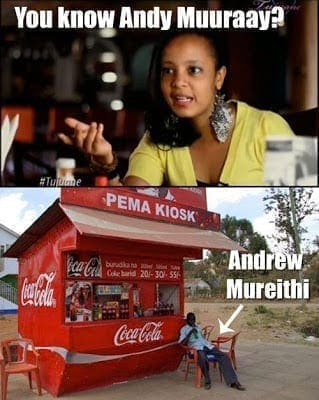 If you missed Tujuane last week(Watch Video above), then you're probably wondering what everyone is talking about. Here's a breakdown. George is a Director of Photography, Mirfat is a production assistant at Imagine Pictures.
Her full name is Mirfat Musa and how did she get on Tujuane? She applied; something you do if you love adventure, or have seriously lacked someone. Watching the show will make you rule out one.
Her arrogance only took a few seconds to show up. She gave the poor boy a piece of her mind when he suggested she orders fries. "Do I look like eating fries?" she asked.
As they were introducing themselves, the lady was quick to point out that she works for Julie Gichuru among others.
The fact that her date was a mere Director of Photography at a little known company, made her terrorize the poor guy the whole time.
Yes George was at times a pain, but Mirfat made him come out as a saint.
Blind Date Turns Ugly: I don't do fries, Tujuane
The lady's confidence was oozing uncontrollably, and she did not for once avoid eye contact, unlike George. She even threatened to pick her bag and leave if George continued being shy. This had a visibly devastating effect on George, who now started stammering and making little word sense.
At the end, Mirfat paid the bill (including George's), picked up her bag and left the poor guy talking to himself, and as one viewer tweeted, "God's gift to humanity had left."
Even before the show aired, she had already started giving her Twitter followers a sneak preview –
Source:nairobiwire.com
The "Classy" Kenyan girl from Nairobi South C that everybody is talking about