Paddy's Farmers Choice sausages – The Finest Quality
Paddy's Farmers Choice sausages – The Finest Quality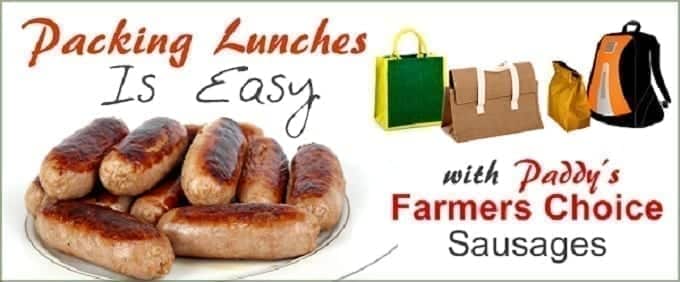 AES Foods together with all our clients have grown this business to become one of the leaders in prime all pork and all beef sausage supply
in
the United States. When you purchase Paddy's Farmers Choice sausages, you can be assured that you are getting the finest quality coupled with great customer service
A.E.S. Foods
is proud of the strong relationships built with valued customers over time since its inception in 2005. These relationships have been central in development of the business.
Our customer's longevity demonstrates our ability to consistently supply quality products fitting diverse market requirements; including ethnic markets.
We believe an informed customer will be a loyal customer.
Thank you for considering us your choice supplier and business partner. Feel free to contact us with any queries at (302) 420-8377 or visit our website at 
http://www.aesfoods.com/
Rev 21:4 "He will wipe away every tear from their eyes, and death shall be no more, neither shall there be mourning, nor crying, nor pain anymore, for the former things have passed away."


Africa Welfare Association is a pioneer provider of services to it's Diaspora members in the event of loss of a loved one. We are entrusted with the welfare of the African Diaspora globally.
We are entrusted with the welfare of the African Diaspora globally. AWA was set up in response to the ever-growing demand for services at a critical time. With trusted partners, AWA will offer you benefits wherever you are in the world.
Alleviate stress with AWA
At some point, we have been with a grieving family or friend and come to learn that none of us are ever prepared to leave this world. When the time comes, we shall leave everything including our loved ones behind.
With proper planning, you can alleviate the burden of the expense associated with your untimely departure at a time when your family and loved ones are grieving
Paddy's Farmers Choice sausages – The Finest Quality