Thugs break into Raila Odinga's office, steal valuables
Thugs break into Raila Odinga's office, steal valuables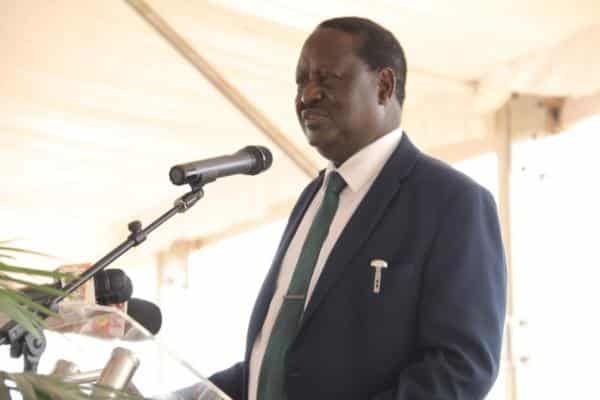 Thugs broke into former Prime Minister Raila Odinga's office in Nairobi on Monday night and stole valuables.
Mr Odinga told the Nation the thugs appeared to have used master keys to gain entry to the Raila Odinga Centre in Upper Hill as there was no evidence of forced entry.
Speaking at Nyayo House, Nairobi where he had gone to replace his passports, Mr Odinga, who looked disturbed by the incident, said police were at the scene.
"It is hard to tell how they managed to get in as the door is intact. The building is also guarded by Administration Police who had not reported untill now," Mr Odinga, who was accompanied by his spokesman Dennis Onyango, said.
The centre was Mr Odinga's campaign headquarters in 2007 and was also used in the March polls.
Mr Odinga has been occasionally using the office.
In March, a company belonging to Mr Odinga's family lost gas cylinders and motor vehicle parts worth Sh4 million to gangsters who broke into its premises in Nairobi.
The thieves stole 266 13-kilogramme cylinders and another 431 6-kilogramme cylinders from East Africa Spectre Limited on Mombasa Road.
They also vandalised vehicles within the compound and stole various motor vehicle parts.
However, the cylinders were later found near Daystar University in Athi River, about 30 kilometres from Nairobi.
Mr Odinga has also complained of frustrations by the Jubilee administration after he was blocked a number of times from accessing the VIP lounge at Jomo Kenyatta International Airport.
Mr Odinga was also blocked from using the VIP parking lot at the Moi International Airport, Mombasa.-
Source-nation.co.ke
Thugs break into Raila Odinga's office, steal valuables