Miraa chewing putting strain on marriages – Loise Atieno
Miraa chewing putting strain on marriages – Loise Atieno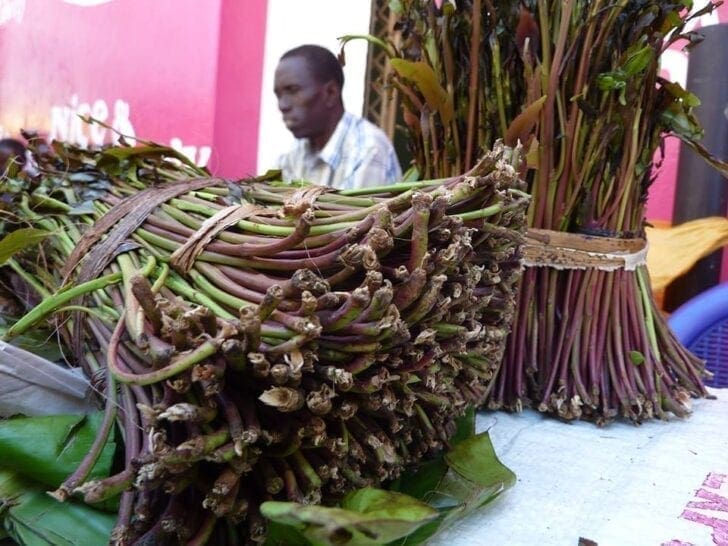 Loise Atieno is contemplating leaving her husband of five years. She says the man she used to spend countless hours talking to has no time for conversations since he spends most of his time chewing miraa. Atieno says her husband's addiction for the mild stimulant started two years after they were married and it seems to grow worse each day. "In his free time, he prefers going to one of those kiosks where they sell the stuff and he comes home late at night," she says. Sometimes, she says, when he gets home he prefers sitting outside chewing miraa, ground nuts and gum from a black polythene bag. Atieno says her husband, who is a casual labourer only sleeps for two hours. He is rarely at home and when he is, is chewing on the leaves that have left his teeth rotten. Atieno says, her husband seems to be   less interested in anything else besides chewing the mild stimulant. "These days, I have to beg for his time.
During conversations, he pays little attention and I am forced to make many decisions alone," she says. The mother of two says due to breakdown in communication with her husband, she sometimes makes decision that lead to unnecessary fights. "If he was not spending his time chewing miraa, we would be making decisions as a couple,"  she says adding that these days it feels like she sleeps next to a ghost at night. Atieno says since her husband took on the habit, he has little time to spend with their children who are both less than six years old. "He used to play with them. When he started, he used to chew miraa in front of them until I admonished him. Instead of picking his free time to indulge in his addictions, he stopped paying attention to our children ," she says. The mother of two says her husband's habit is also costing them money. The tale is similar for Jane Kibera who says her husband would rather spend their meagre earnings from their kiosk business on miraa than buy food. She says they are constantly quarrelling about money. Effects of stimulant "Every month end, he has to pay his miraa debts like it is rent!" According Wambui it has become difficult to run her kiosk as they spend hours fighting when the husband is not asleep. "My husband always comes home late as he spend many hours at a joint where they chew miraa, we sleep and that means during the day I am less productive," she says. Carol Mumbi complains too.
She says her husband has developed an insatiable sex drive. She says that ever since her husband of five years Benson Otieno started chewing miraa, he has become 'like a wild dog'. She says he has also become moody and violent at times, things that are pushing her to contemplate leaving him. Kadongu Mwera complains that his wife's miraa chewing habit has put a strain on their  union. The two run a successful hotel business, but he says he cannot stand his wife's behaviour. "Sometimes, she abandons work to go and look for miraa. The stimulant seems to be the most important thing in her life at the moment," he says. Mwera says his wife even sometimes takes their three-year old son to miraa joints. "This is unacceptable, I have talked to her about it, I have asked her mother to talk about it, but the more she is talked to, the more erratic she becomes," she says. The other thing bothering Mwera, he says, is the fact that his wife has taken on a habit that is usually not associated with 'good' women. He says these days, he does not introduce his wife to new acquaintances since he is ashamed.
He complains that her teeth have also started showing signs of rot, but she won't stop chewing miraa. On whether miraa should be banned or not, Mwera, says it will only make things worse. "Illicit brew still exist despite the ban," he says adding that it is upon individuals to ensure addiction to miraa chewing does not affect their life. Mohamed Rashid's, a 37 year old bachelor, has teeth that are all almost rotten. He barely smiles and keeps 'stumps' of teeth hidden with a permanent bulge on his cheeks. He says he started chewing miraa when he was in Form Three in 1991 and has never stopped ever since. He hates to calculate the amount of the money he has chewed away. He also does not think that it is the reason he is still unmarried although he admits he spends most of his time at miraa joints. Cecilia Mwamburi admits that several times, her friends have stomped out of her for being anti-social. She says once she starts getting the high, all she wants is to 'listen to her thoughts'.
Tooth rot Her boyfriend of two years also chews miraa and she says they get along fine because most of the time they don't need to talk about anything especially during the miraa chewing sessions with friends. Carlos Mwikya, 25, a miraa seller says he does not see anything wrong with chewing. "For the majority of us who chew miraa for leisure, we only desire that special 'high' locally called 'adas'. It is difficult to describe the feeling but overall one is relaxed, imaginative and at peace with nature," he says. Others chew it for its quality of suppressing hunger, fatigue and even sleep — something most matatu drivers seem to support. He however says, chewing miraa with gum has a negative effect on a chewer's teeth. "Gum has sugar and I know that is not good for the teeth," he says. As the presumed benefit of miraa chewing are brandished around, Atieno, Wambui and Kamwera are exasperated and hope somehow their marriages will not be broken by their spouses love for the herbal stimulant.-thepeople.co.ke