Woman stabs husband to death over second wife

Woman stabs husband to death over second wife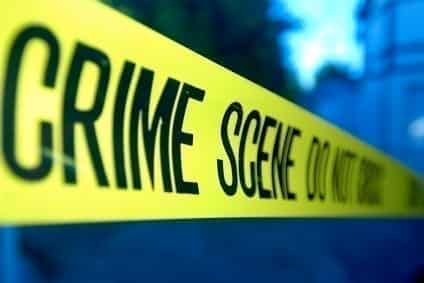 Kitale, Kenya: Residents of Matisi estate in Kitale were thrown into mourning when an 18 year old woman stabbed her husband to death to protest against his plans to marry a second wife.
The woman allegedly picked a quarrel with her husband on Saturday night opposing the second marriage arguing she was young and energetic to meet his conjugal desires.
On Sunday morning a fight ensued before the woman reportedly picked a kitchen knife and stabbed the husband on the chest and other parts of the body.
After the attack the woman is said to have packed her belongings to leave as the husband aged 24 bleed profusely to death.
It was after a neighbor alerted other residents of the squabble when they discovered that the man had been killed.
The neighbor identified only as Nekesa said the couple had engaged in a quarrel on Saturday night with the woman accusing the man of infidelity and the planned second marriage.
The source said the woman had complained her husband had secretly brought in and slept with another woman in the house while she was away.
"The woman accused the man of unfaithfulness and vowed to resist any attempt to marry a second wife arguing she was able to serve her husband and was not ready to share him with another woman," said the neighbor.
Shocked residents thronged to the couples' house baying for the woman's blood but were however stopped from harming her by police from Matisi police station.
"We have been puzzled by the killing. We don't know why she decided to do this?. The couple had been living together since last year after their marriage," wailed a resident mama Akinyi.
The suspect was driven to Kitale police station and booked as police launched investigation over the incident.
Kitale OCPD Kimani Mitugo confirmed the incident and said the woman was in custody and will be arraigned in court on Monday.
"We are holding her and will appear in court on Monday to face the murder charge," Mitugo.
Source-standardmedia.co.ke