Why Kenyans living in the US illegally should put their papers in order
Why Kenyans living in the US illegally should put their papers in order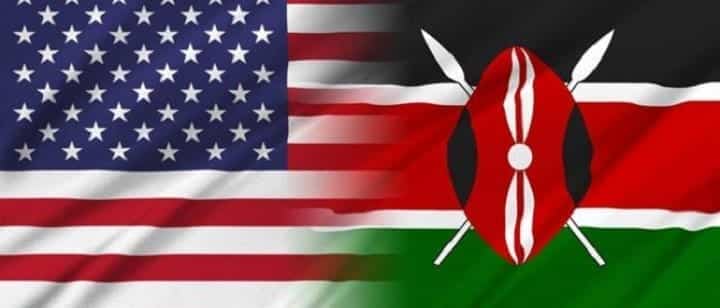 USA: There are comprehensive reforms bills currently being debated in the House of Congress and if passed, Kenyans living in the US without proper documentation would benefit.
If passed, the new laws would provide a pathway for Kenyans living in the US illegally to become American citizens.
In order to take advantage of the new laws, they should make sure they have the necessary legal documents and testimonials, leading immigration lawyers have advised.
Making presentations in Delaware over the weekend during the [email protected] and Beyond workshop sessions, lawyers Pamela Stampp and Regina Njogu said theimmigrants should ensure they are ready so as to take advantage of the new laws
"This is an opportunity of a lifetime for those immigrants who are here without proper legal status. It would be therefore a big shame for someone to miss on this opportunity simply because they did not prepare themselves adequately," said Stampp of the Castro Firm.
On her part, Njogu, a Kenyan Attorney based in the Washington, DC said: "We have a history of developing an attitude of wait and see. In most cases, we want to see whether it's working for others before we make a move. If we do that this time around, it may be too late and costly. Remember, comprehensive reforms happen only once in a generation. Be on the right side of history," she warned.
The two lawyers said that all undocumentedimmigrants should be prepared by ensuring that they have important documents like original birth certificates, tax documents, employment records, divorce papers, passports so as to make the application process easy.
The applicants should also take time to find out which categories they can apply for citizenship.
The applicants are also advised to seek the legal counsel, services, guidance and advice from qualified and licensed immigration attorneys and lawyers.
"€œApplicants should maintain a clean background check and avoid indulging in criminal acts. Even a single Driving under the Influence traffic violation is considered a serious offense and could disqualify somebody," the lawyers said.
[email protected] and Beyond was organized by the Kenyan community in Delaware to celebrate Kenya's 50 years of independence.
The Celebrations launched by former Kenyan ambassador Elkanah Odembo have been taking place in the US in states where there is a significant organized Kenyan community.
The two-day event featured youth entertainment and workshops.
Among the highlights were a live concert by Anna Mwalagho and Jabali Afrika, Kenyan entertainment groups based in the US.
By Chris Wamalwa

Why Kenyans living in the US illegally should put their papers in order