Teacher Wanjiku's fame attracts paparazzi-Accused of Husband snatching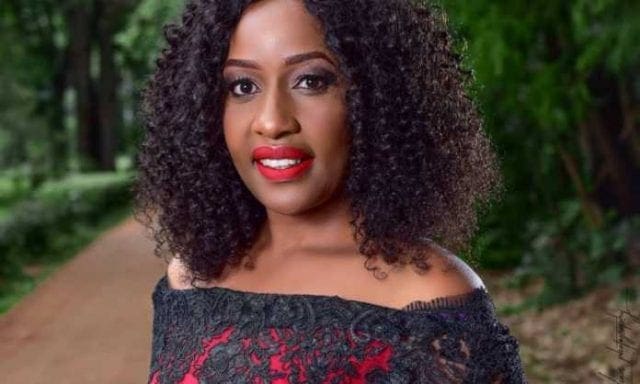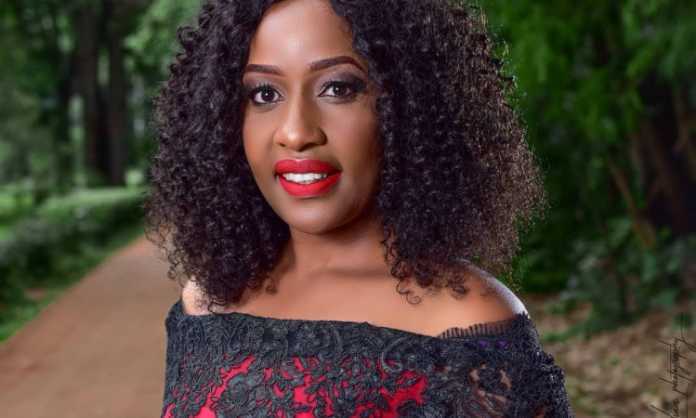 You could have a very bankable script if you mix among others; more than 17 years of business brotherhood – turned near bad blood – the end of a marriage and a love affair starring one of Kenya's fastest rising women comedians.
Sammy Mwangi, Ken Waudo and Victor Ber were the trio behind Heartstrings Kenya, a leading theatre group that got many Nairobians trooping to theatres to watch slapstick comedies – mostly of love affairs going south.
But Ken Waudo and Victor Ber joined the Churchill Show and have since left Heartstrings "in order to focus on other interests." Victor Ber's marriage ended and Sammy Mwangi has been accused of directing a play Pigs, Cats and Dogs and aimed at Ber. Pigs, Cats and Dogs starred Anne Njeri, Ber's ex-wife, with whom they have a son- as the lead actress. Pigs, Cats and Dogs is based on a couple, with the wife Mama Kevin (Anne Njeri) learning of her hubby's infidelity-that is an open secret to her friends. "Yes we did split," agrees Victor Ber of the group's strings having different hearts
. "We got busy and yes we also differed in terms of policy and decided to give it time. Heartstrings are still going on though. Our cast members are still there, working with Sammy Mwangi." But even as these founder members seem to directing their energies to different 'plays' of life, they don't seem to read from the same script as Waudo said on phone "We are still together and even had a meeting earlier this week to discuss the future of Heartstrings Kenya."
"It is true that I'm running Heartstrings but we have not split," Sammy Mwangi explained, but "Pigs, Cats and Dogs was not directed at Victor; that's art at it's best." Heartstrings Kenya began as Heartstrings Ensemble after a theatre festival featuring the stand up comedy of the late Joni Nderitu proved there was a gap in the 'laughter industry." That was at the Miujiza Players Theatre on Mfangano Street Nairobi in 1996. Since most of the plays were serious dramas, Sammy Mwangi, Ken Waudo and Victor Ber decided to venture into comedies when the festival ended.
The name Heartstrings, however, was coined by the late Erastus Owuor 'Nyaruguru,' the first team leader, who was joined by actress Anne Mwalagho, Helen Namai and the late Michael Voihya. Heartstrings Ensemble staged many farcical offerings beginning with Sophocles' satirical drama Antigone and on to Ken Saro-Wiwa's, The Transistor Radio featuring Fanuel Odera at British Council then situated at Kenyatta Avenue. Side splitting farces like, Ray Cooney's Wife begins at Forty and Run for Your Wife followed and with it, a steady constituency of theatre buffs that saw them shift base to the Alliance Francaise Auditorium. Intending to go 'corporate' saw the changing of names to Heartstrings Kenya that, give or take, has nurtured many thespians including Larry Asego, Dan 'Churchill' Ndambuki, Carol Ngorobi, Aimee Ongeso, John 'Peter Marangi' Kinuthia, Angelina Koinange and Njambi Koikai.
When his marriage went cold, Victor Ber turned to his old flame, Carol Wanjiku, popular to Kenyans as 'Wanjiku the Teacher', her stage name on the comedy program, Churchill Show. Victor Ber, who doesn't deny the split with his wife says he has always been head over heels with Wanjiku the Teacher even before marrying Anne Njeri. "I have always loved Wanjiku and that's why I'm not even scared to talk about it… I don't know why Sammy directed that play (Pigs, Cats and Dogs). Maybe it was therapeutic for Anne," Ber offered. Efforts to reach Ann Njeri for a comment were futile. Her phone was off by the time we went to press. We could not also locate her house as directed.
Asked whether he supports his son (with Njeri), Ber says since the split he's not been given a chance. "To be honest, I have been trying to reach out to my son but I do not even know where they live," laments Ber, "I have been looking around and now I feel frustrated. I want him to go to the best school and give him all I can offer. I don't know whether he still speaks English. That's the only language he spoke when he was living with me." Did Wanjiku the Teacher 'steal' Ber from Anne Njeri? "No one was stolen," Ber defends Wanjiku the Teacher.
"In fact, before splitting, Anne and I had talked about it and decided how we would live. It was a mutual feeling that we had fallen out of love and I had promised to pay her rent for one year. I don't know why she changed her mind." When contacted, Wanjiku the Teacher retorted: "What makes you think I would be willing to talk to you? I'm not taking any interviews at the moment."
Teacher Wanjiku's fame attracts paparazzi-Accused of Husband snatching