Westgate expose: KTN chief, reporters summoned by Police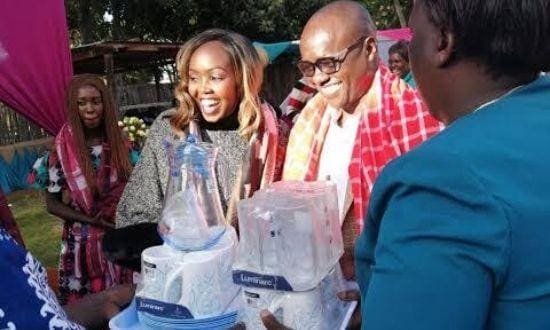 NAIROBI Kenya, Oct 24 – The Standard Group's Chief Executive Officer Sam Shollei has been summoned alongside two of his journalists over an expose aired on KTN last week from the Westgate CCTV footage.
Kilimani criminal investigations boss George Ojuka has confirmed that Shollei and investigative journalists Mohammed Ali and John-Allan Namu have been summoned formally to record statements on Monday.
"We are investigating various issues in the story aired at the station. There are about three sections which were grossly misinforming and inciting," Ojuka pointed out.
He added that, "They have received the summonses and there is consensus that they appear on Monday to record statements."
Ojuka says they are investigating various issues emanating from the story, including what he described as "propaganda and incitement."
The summonses were delivered at the broadcaster's headquarters on Mombasa Road on Thursday afternoon, a day after Inspector General of Police David Kimaiyo formally announced that the journalists are wanted for questioning.
"We are looking within the law very closely for those individuals who in one way or another might have committed crimes… that soon they would be apprehended and appear before the court, and face the consequences of this," he said.
Whilst several local and international media houses aired stories from the CCTV footage, police are keen on the KTN piece which they say contained inciting undertones in three sections.
The government action has drawn criticism from lawyers and civil society groups which accuse Kimaiyo of relying on non-existent and oppressive media laws.
The East African Law Society Chairman James Mwamu says police should first lodge a complaint with the Media Council of Kenya, if aggrieved, before arresting or summoning the journalists.
"Investigations are still going on… when are they going to tell us what happened? Many questions Kenyans are asking have not been answered," he pointed out.
Addressing journalists on Thursday, Mwamu cautioned the Inspector General against interfering with media freedom noting that it was enshrined in the Constitution.
He urged the police to release a conclusive report on the Westgate attack saying Kenyans have only media reports to believe in.
"We would rather believe on what comes from the media than what comes from the police; we were told that some mattresses were burning only to discover it was a bomb explosion," he claimed.
Westgate expose: KTN chief, reporters summoned by Police