I will Never Abandon Politics for Benefits, Says Raila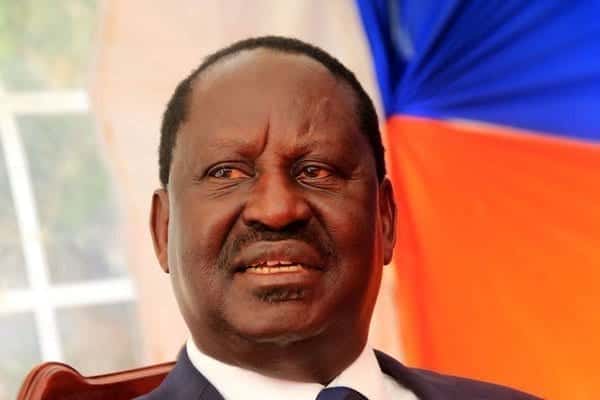 How about the official state duties given by Uhuru?Cord leader Raila Odinga has vowed never to abandon active politics for the sake of his retirement benefits.
The former Prime Minister said he is there to stay in politics and would not leave the political scene in the near future.
"I am going nowhere. Those insisting that I abandon politics so that I get my benefits can stay with it," he said.
The ODM party leader was speaking at Kanjira Primary School in Homa Bay County during the homecoming party of Karachuonyo MP James Rege attended by several ODM MPs.
Raila took a swipe at the Jubilee administration over alleged attempts to drag the country back to the dark days of the KANU regime, citing the current move to gag the media, the judiciary and non-governmental organisations (NGOS).
He wondered which government on earth could stop donors from bringing funds into the country through NGOs.
"Whereas many countries in the world are lobbying for more NGOs, it is strange that the Jubilee government is out to stifle those operating in the country," he said.
ODM legislators Gladys Wanga, Silvanus Onyango Osele, George Oner, Augustino Neto Oyugi and George Mbadi predicted the collapse of the Jubilee government.
They charged that Jubilee was out to use their 'tyranny of numbers' to cause anarchy in the country and frustrate devolution.
Mrs Wanga, the Homa Bay County Women MP termed Thursday night's move in Parliament by the Jubilee MPs to amend the Truth Justice and Reconcilation Commission Act to enable them bring the report to parliament as unacceptable.
"They want to bring the report to Parliament to use tyranny of numbers to dismantle it and expunge names of some of those adversely mentioned", said Wanga.
Senator Kajwang said the ideology of ethnic mobilisation being practiced by Jubilee has no future.
"Those who have tried the ideology of ethnic mobilisation even in South Africa have ended up failing miserably", the Senator added.
Mbadi said that unlike the NARC government that took power and its first 100 days brought free education, the current Jubilee administration had nothing to be proud of since it took over power in March this year.
"What Kenyans are reaping from the current administration is the rising cost of living, insecurity and attempts to gag the media," added the Suba MP.
The homecoming ceremony that was preceded by a solemn service presided over by ACK Bishop James Ochiel was also attended by County Governor of Homa Bay. Cyprian Awiti and MPs Charles Mongare Geni, Eng. Nicholas Gumbo, Ken Okoth and Speaker of County Assembly of Homa Bay Samwel Ochilo.
– Daily Nation