Debra Sanaipei's Wedding To Cost Over Ksh 5 Million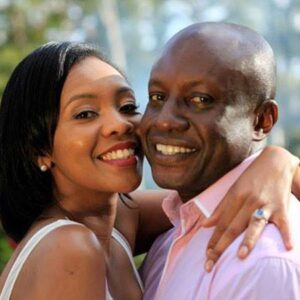 Former Miss Tourism Kenya and daughter to a popular politician Debra Sanaipei and Michael Okwiri are set to wed later this year in April and the cost of the wedding has been projected to be close to ksh5million.
According to The Pulse, most of the supplies for the weddings are being shipped from London UK for what might be the biggest celebrity wedding this year. The pomp and glamor expected at this wedding can only be compared to the glitz that characterized gospel artist's Emmy Kosgei's wedding late 2013.
This is Debra Sanaipei, a former Miss Tourism and daughter of an influential family getting married to Michael Okwiri, one of the most decorated corporate CEO's in the country. It has to be a show, a celebrity show," our source, a close friend who is in the couple's inner circle of rich friends told Pulse on Tuesday.
Michael Okwiri has climbed the corporate scale to his current appointment as the vice-president in charge of corporate communications at Airtel Africa.
-vibeweekly.com