Controversial Former KTN Anchor, Louis Otieno Fighting For His Life In Hospital?
Controversial Former KTN Anchor, Louis Otieno Fighting For His Life In Hospital?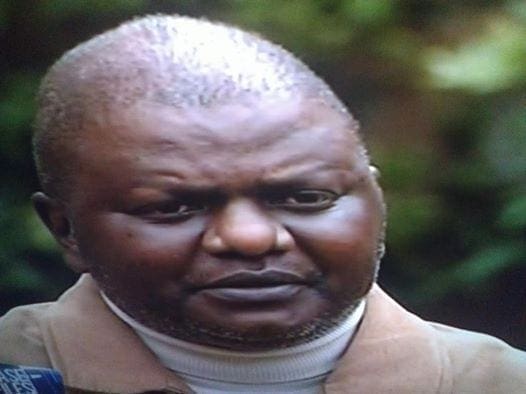 Former Tv anchor, Louis Otieno is alleged to have been taken critically ill at the HDU at Mater Hospital.
According to KahawaTungu, Louis is battling an unknown ailment and his mother, a renown veteran anchor is praying for his survival.
The blog further reports that Louis has been battling alcohol addiction for a while.
He recently made news after appearing on KTN's Case Files episode to give his side of the story surrounding the tragic murder of his late girlfriend in 2012.
What did not escape the viewers eye however was how, in less than two years, Louis had gone from flashy, eligible bachelor to white haired, chubby ordinary dude in the hood.
Louis came into the Kenyan limelight as a news anchor on Nation Tv where he co-anchored with the screen beauty Beatrice Marshall. He then left for KTN  and was poached by Citizen TV where allegedly quit when his alleged 'diva demands' were not met (Other versions claim that he was fired).
He later joined K24 until he was again allegedly fired by the station.  During his career, he was constantly caught up in scandal and became a media spectacle after he allegedly left his wife and children for an older woman who was financing his lifestyle.
He was a high roller, donning gold bracelets, designer shoes and cruising in some of the coolest cars at the time.
He then is alleged to have gotten involved with the late Careen Chepchumba, a young lady of 26 who had access to money to sustain his flashy lifestyle . Careen allegedy got into deep debt with banks, relatives and friends (up to millions, we hear) to finance his endeavors.
In 2012 however, things took a turn as Careen developed a kidney problem and the strain of what she owed started weighing on her. She allegedly quit her job and joined Louis in running an unnamed business, with the promise that he would help her pay back what she owed.
It is further claimed that after her well run dry, Louis ignored her calls, disappeared and went back to his previous lover.
Careen allegedly came out with the full details to her parents a few days prior to her death even producing some receipts of the payments she had made on his behalf. Later, it was found that she had indicated in her diary on the day of her 26th birthday, that it would be her last.
A postmortem on her body revealed that she had irrefutably been strangled to death, which led to the holding and questioning of Louis who was acquitted of the murder charges.
The unanswered question remains, who killed her and why?
Louis tried a TV comeback in 2012 after KTN re-branded but it didn't work out for him like before. Could it be the pressure from the media and how life has turned out that he succumbed to?
We wish him a quick recovery.
-.vibeweekly.com