Museveni was my tenant, once pointed a gun at me-Orie Rogo Manduli
Museveni was my tenant, once pointed a gun at me-Orie Rogo Manduli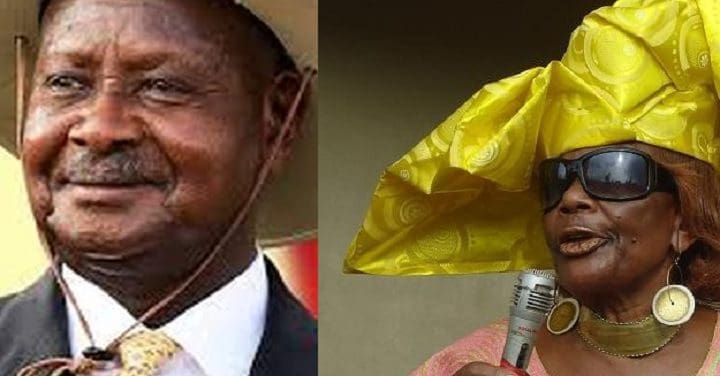 She is well known for her fashion sense and has hosted heads of state in her home.
Speaking to The Nairobian, Orie Rogo Manduli revealed how she rented out a house to Uganda's president, Yoweri Museveni, at her Riverside Drive apartments back in 1985.
By then, Museveni was heading the rebel National Resistance Movement (currently the country's ruling party).
"As a landlady, I respected his privacy and rarely visited his two-bedroom apartment.  I remember when I first met him and introduced myself as a Luo, he looked a bit worried.He quickly reached for a pistol under his sofa. The gun was wrapped in a  handkerchief. I explained to him that Kenyan Luos took good care of their guests and that there was no cause for concern," Manduli says.
Manduli suspects that his suspicions could have been triggered by the fact that Milton Obote, whom Museveni was trying to topple at the time, was a Luo from Western Uganda.
The former head of the National Council of Non-Governmental Organisations however refused to reveal how much the Ugandan president paid for rent, only hinting that it was a "tidy sum."
"He lived alone most of the time, though he would occasionally host visitors. He stayed for between two to three months during the last stages of the peace negotiations. He was later declared the president," she adds.
During the stay, she says, Museveni would attend peace talks at the Norfolk Hotel and then come back in the evening.
He would be accompanied by one or two people. Sometimes, government officials would deliver grocery to the house at night.
"The house lease was under Lonrho East Africa, so Museveni never paid me rent directly. I can't reveal how much the rent was though. I only visited him twice," Manduli says.
President Museveni is not the only regional head of state to have lived in Kenya. During the conflict between the Sudan People's Liberation Army and Khartoum over the independence of current South Sudan, President Salvar Kiir and his predecessor, the late John Garang and their families, stayed in Kenya for many years.
Leaders of the war-torn Somalia also resided in Nairobi for years, sometimes even holding their cabinet meetings in the city.
Milton Obote also once lived in Kenya as a construction worker for an engineering firm in 1955.
Source-standardmedia.co.ke
Museveni was my tenant, once pointed a gun at me-Orie Rogo Manduli