Kenyan Woman Florence Amino Aluchio Passes Away In Birmingham UK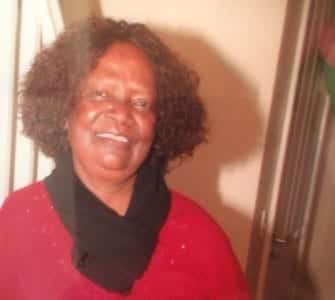 We wish to announce the death of floret (Florence) Amino Aluchio of Birmingham, UK, whose family humbly accepts God's will to promote her to everlasting Glory.
She passed away on the Saturday 17th January 2015 at the Good hope hospital. Florette is survived by a daughter Alice of Birmingham, UK and a son, Kevin Achilla of London, UK.
She was the loving grandmother to Zuriel and Irfan. Family, relatives and friends continue to meet at her daughter's house, 93 Bishopsgate Street, Birmingham, B15 1EJ daily from 18.00-21.00 pm for prayers and supporting the family raise the funds to repatriate the late Floret to Kenya.
Florette's thanks giving  service and fundraising will be held on the 7th February 2015 at Birmingham Christian Centre, Parade, Birmingham, B1 3QQ from 1.00pm to 5.00pm.
She will be laid to rest in Maseno, Kenya on the 14thFebruary 2014. Your prayers and any financial support towards her funeral expenses  will be highly appreciated.
You can send your support through Barclays Bank, Alice Kanyange, Account #:  23539857, Sort code #: 206940. For more information do not hesitate to contact Alice on: 07413566390.
Misterseed.com
Rev 21:4 "He will wipe away every tear from their eyes, and death shall be no more, neither shall there be mourning, nor crying, nor pain anymore, for the former things have passed away."


Africa Welfare Association is a pioneer provider of services to it's Diaspora members in the event of loss of a loved one. We are entrusted with the welfare of the African Diaspora globally.
We are entrusted with the welfare of the African Diaspora globally. AWA was set up in response to the ever-growing demand for services at a critical time. With trusted partners, AWA will offer you benefits wherever you are in the world.
Alleviate stress with AWA
At some point, we have been with a grieving family or friend and come to learn that none of us are ever prepared to leave this world. When the time comes, we shall leave everything including our loved ones behind. With proper planning, you can alleviate the burden of the expense associated with your untimely departure at a time when your family and loved ones are grieving
Kenyan Woman Florence Amino Aluchio Passes Away In Birmingham UK