Sad News: Kenyan gospel artiste Willy Paul's Mother Goes Missing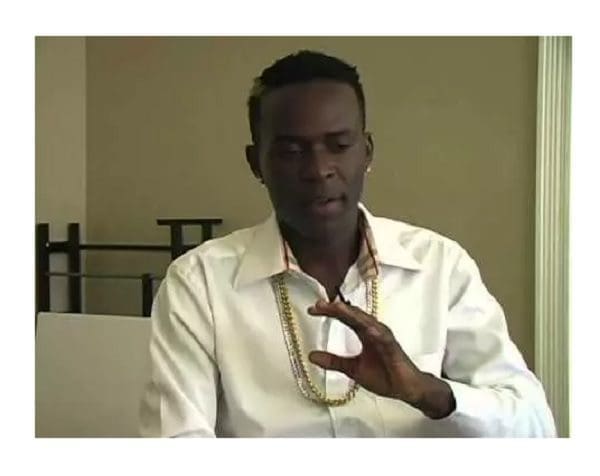 In a rather sudden and sad twist of events, Willy Paul's mother has gone missing. This comes just a few months after he released a tune dubbed mamangu that he did in dedication to his mother who has been sick for the last fifteen years.
As it comes out from one of his Facebook updates yesterday, his mother got lost after going out to attend a chama, and since then, she has not been seen.
The worst and most worrying bit is that, her phone is off.
The award winning singer is now in dumbfound dismay after learning of the shocking incidence. Willy Paul is pleading for assistance from friends to help trace his endeared mother.
About Willy Paul
Wilson Abubakar Radido is a Kenyan artist and songwriter from Nairobi. He is the chief executive officer and founder of Saldido international entertainment.
Paul was named male artist of the year at the 2013 Groove Awards alongside his mentor Gloria Muliro, who took the female artist of the year award.
Some of his well-known singles are "I do" featuring Alaine from Jamaica, " Njiwa" featuring Nandy from Tanzania, "Hallelujah" featuring Nandy, "Sikireti" featuring Cecil from Jamaica, "Nobody" featuring Yemi Alade from Nigeria, "Mmmh" featuring @rayvanny from Tanzania, "Jigi Jigi, Kanungo, Malingo", and "You Never Know" which earned him recognition and a US tour.
He first gained recognition after recording the song "Rabuka" and later "Sitolia" with Muliro which was an object of controversy after several claims by Willy that he was not earning much from the song because Muliro allegedly owned exclusive copyrights to the song.
They settled their differences and recorded another hit song, "Kitanzi". In 2012, he was nominated for the Kisima Music Awards' Male Artist of the year managed by David Grey.
Sad News: Kenyan gospel artiste Willy Paul's Mother Goes Missing