Diaspora events promoting Kenya investments opens in London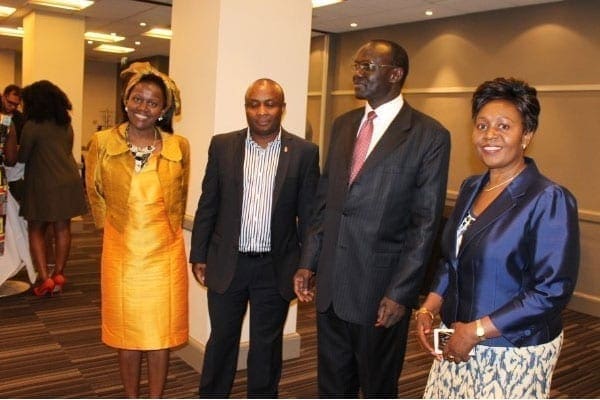 Two high profile Kenyan Diaspora events opened in London, United Kingdom, over the weekend. The Face of Kenya (UK) project brought together over 600 youthful participants from different corners of the country who gathered at the Royal Highway Hotel on Saturday.
Elsewhere in the same city, the 2015 Kenyan Diaspora Expo opened its doors to stakeholders at the Holiday Inn Hotel, Kensington, on Friday.
The former sought to celebrate Kenyan roots, community cohesion and benevolence while the later brought together different organisations in both the public and private sector with the aim of promoting investment opportunities available in Kenya.
Speaking at the Face of Kenya event, Kenya's High Commissioner to the United Kingdom, Mr Lazarus Amayo, said the Jubilee administration was keen to work closely with Kenyans in the United Kingdom.
"The High Commission is committed to working with you, the Diaspora, to promote the ideals we stand for," said Amayo.
And speaking on Friday at the expo, the envoy said the Kenyan government had integrated diaspora engagement into the country's national development agenda.
"The Ministry of Foreign Affairs and International Trade has placed diaspora diplomacy as one of the five interlinked pillars of Kenya's Foreign Policy. We recognise the importance of harnessing the diverse skills, expertise and potential of Kenyans living abroad and facilitating their integration into the national development agenda," he said.
Participants included real estate developers, land selling companies, banks and Insurance companies.
Equity Bank, Liberty Life Insurance, Busia County, ABC Bank, Nakuru County, Baita, Aberdare and Kenya Tourist Board were some of the exhibitors and sponsors.
Diaspora events promoting Kenya investments opens in London