VIDEO: 19 Gor Mahia fans appear in court over chaos
VIDEO: 19 Gor Mahia fans appear in court over chaos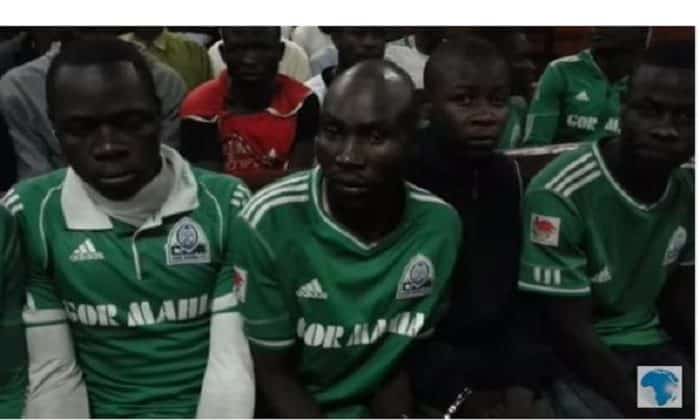 Nineteen Gor Mahia fans appeared in court Tuesday over chaos during a football match at Nyayo Stadium.
The suspects were arrested following a clash that led to the cancellation of the match between Gor Mahia and AFC Leopards on Sunday.
They however did not plead to the charges after their lawyer, Mr Jack Odhiambo, objected to their prosecution.
He said his clients were held in custody for more than 24 hours before being brought to court.
They are facing charges of being armed in public, creating disturbance and assault.
The football match was stopped in the 64th minute and was called off Sunday after officials failed to restore normalcy.
The chaos started after the referee awarded Gor a penalty after a Leopards player handled the ball in the box.
-nation.co.ke
VIDEO: 19 Gor Mahia fans appear in court over chaos