Simon Ndiritu's Dad Peter Ndiritu Wambugu Passes Away In India
Simon Ndiritu's Dad Peter Ndiritu Wambugu Passes Away In India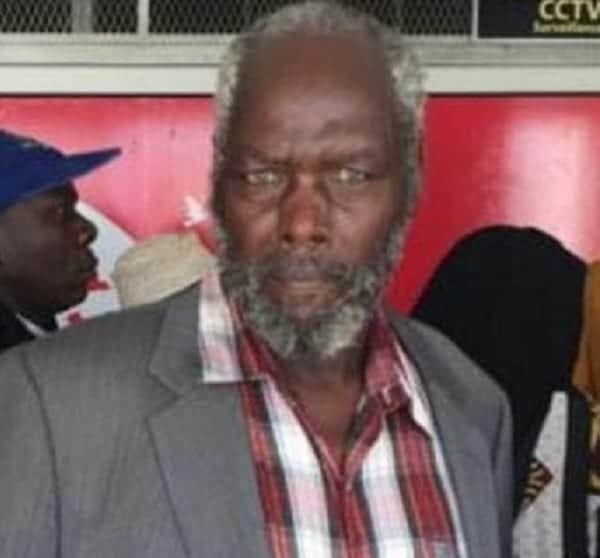 We are saddened to announce the promotion to glory of Mr. Peter Ndiritu Wambugu of Warazo Jet Scheme, Nyeri county, that occurred in India where he had gone for further medical treatment. The deceased is survived by his wife, Esther Wairimu Ndiritu and their five children: Gerald Wambugu of Precise Logistics (K) limited, Margaret Njoki Makanga (Nairobi Kenya), Simon Wachira (Germantown Maryland-USA ), Mary Nyambura Kiarie (Nakuru), and John Mutitu of Logistics Link ltd. (Nairobi). The deceased had several grand children. He was father-in-law to Peter Makanga Walter, Reuben Kiarie Ndung'u, Lillian Wambui, and Nazaria Wanja.
He was Uncle to Alex Mutonyi & Elizabeth Ndiritu (of Columbia Maryland-USA), Grace King'ori (Baltimore Md- USA), Stephen Marindany (Baltimore Md- USA), Charles Githongo (Kansas City – Missouri USA), Anne Githongo, Jane Githongo, Paul Githongo (all of California – USA), and Elizabeth Mwangi (Texas -USA).
The late Mr. Ndiritu was a fine family man who served his community well as school committee leader, and Church elder. Plans are underway to transport the body to Kenya. Burial arrangements are on-going. We glorify the Lord for the time we spent together as a family.
Family and friends are meeting in Simon's house at 20407 Apple Harvest Circle Apt. E, 20876 Germantown Md. every evening from 7pm – 9 pmfor prayers, encouragement, and financial support.
Those willing to contribute toward medical expenses and transporting the body back to Kenya can send their contributions to: M&t Bank A/c #: 17369059  OR
https://www.gofundme.com/3j4gsavc
Ecclesiastes 3:  To every thing there is a season, and a time to every purpose under the heaven: A time to be born, and a time to die; …
Contacts:
Simon Ndiritu   4436293248
Alex Mutonyi 4439851633
Grace King'ori 4439850626
Steve Marindany 4433921855
Thomas Mwaura 4104099340
Julie Weche 410 3033335
Ben Mwaura 4438503463
Joe Kang'ethe 240 422 1022

Simon Ndiritu's Dad Peter Ndiritu Wambugu Passes Away In India