A Chinese Truck Spilled Thousands of Eggs on the Highway
A Chinese Truck Spilled Thousands of Eggs on the Highway, But What Happened Next Will Restore Your Faith in Humanity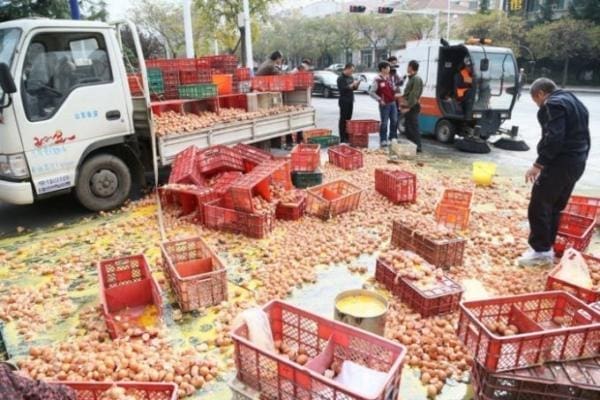 What happens when a truck gets involved in an accident in Kenya? First responders immediate cause of action is not to rescue the driver or passengers, but to loot whatever it was carrying.
We've seen with beer trucks, milk, bread and it is actually a very common thing with petrol and diesel trucks.
This week in China, a lorry carrying hundreds of crates of eggs made a turning so sudden that the eggs spilled out over an intersection in Tai'an city, Shandong Province.
Instead of going the Kenyan way, bystanders offered a helping hand to rescue the eggs.
Not only did the members of the public help the driver pick up the undamaged eggs, some restaurant owners and locals also bought cracked ones, bringing the financial loss down to just over 10,000 yuan (1,574 US dollars).
I will love to see the day this happens in Kenya.