New traffic guidelines: Traffic police can only arrest serious offenders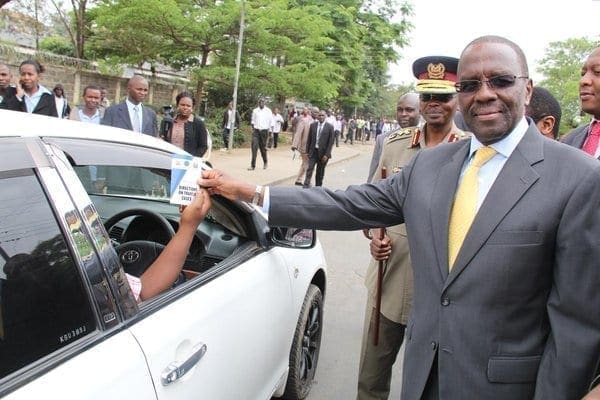 The new traffic guidelines issued by C.J Dr Willy Mutunga indicate that: "Traffic police officers can only arrest offenders and/or detain offending vehicles in serious offences such as causing death by dangerous driving, driving under the influence of alcohol and driving a vehicle without insurance" .
Here below are the Guidelines: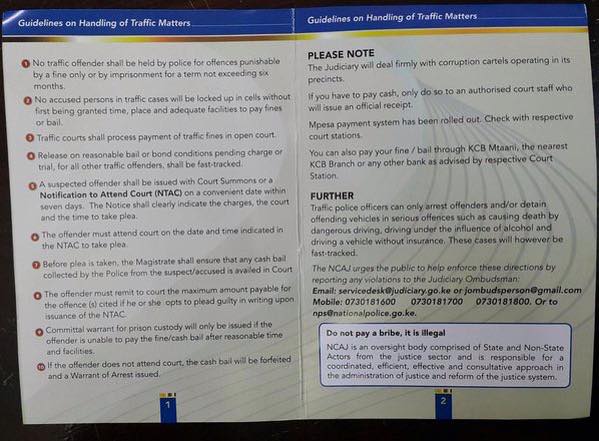 Dr. Willy Munyoki Mutunga is a Kenyan lawyer, intellectual, reform activist, and was the Commonwealth Special Envoy to the Maldives. He is also an active member of the Justice Leadership Group. He is the retired Chief Justice of Kenya and President of the Supreme Court of Kenya.
Mutunga's father, Mzee Mutunga Mbiti, worked as a tailor in the small town of Kilonzo, Kitui County, Nzambani District. He died in 1985. His mother, Mbesa Mutunga, died in 1982.[1]
Mutunga attended Ithookwe Primary School before proceeding to Kitui School for his Kenya Certificate of Education exams.[2] He was the first student to score six points in the exams (an "A" in all subjects), earning him a place at the Strathmore College for his "A" levels. Mutunga received a Bachelor of Laws degree from the University of Dar Es Salaam in 1971 and a Master of Laws from the University of Dar es Salaam in 1974.[3] Mutunga joined the law faculty at the University of Nairobi as a lecturer,[3] becoming the first indigenous Kenyan to teach constitutional law at the university level.[4] In the late 1980s, he received his Doctorate of Laws from the Osgoode Hall Law School at York University in Toronto. Wikipedia
New traffic guidelines: Traffic police can only arrest serious offenders