Kenyan man dies in a road accident in Richmond VA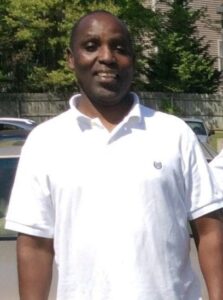 We regret to announce the untimely death of our brother Mark "Nihee" Kimotho which occurred on Sunday Jan 10, 2016 in Richmond, VA.
Mark is the son of Agatha Karuri , brother to Nick & Kandie Maina Gachagua , Colletta  Gachagua ( all of Richmond  , Va ), and Mike & Betty Gachagua of Nairobi Kenya .
Friends and family are meeting every evening at 2811 Hilliard Rd. Apt D, Henrico, VA 23228 for prayers.
We are in the process of finalizing funeral arrangements, including the date for the funeral and burial.
We will have a fundraising  to assist with funeral  costs  this Sunday Jan 17, 2016 at 3:30 PM
VENUE: TRINITY LUTHERAN CHURCH 2315 N PARHAM RD , HENRICO VA 23229
In the meantime , Contributions can be deposited in the account listed:
Bank Of America
Nick Gachagua
Routing number 051000017
A/C number 435034939194
Mark' family thanks you for the continued outpouring support and generosity during this trying times .
Contact numbers:
Nick Gachagua: 804-868-8398
Kandie Gachagua:434-426-7793
Chris Mwangi:804-955-7109
Steve Kageche:804-837-9511