Sad as body of missing Kenyan student Dennis Njoroge found in river
Sad as body of missing Kenyan student Dennis Njoroge found in river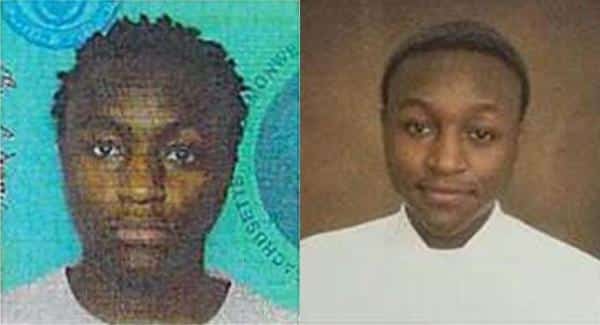 The body of a 21-year-old Kenyan student has been pulled out of a river in Massachusetts, USA.
State Police confirmed Sunday that the remains retrieved from the Charles River on Thursday belong to Dennis Njoroge, a university student who had been missing for weeks.
The Northeastern University student was last been seen by fellow students on November 28 on the campus.
After he was reported missing, his family, law enforcement officials and fellow students mounted a major search campaign, which included posting messages in public places and using online platforms in a sustained effort to trace his whereabouts.
The search went on until New Year's Eve, when, according to authorities, it was formally terminated.
State Police said Saturday that forensic investigations had confirmed that indeed the body retrieved from the Charles River was that of the Media Arts student at Northeastern University's College of Media and Design.
The president of Northeastern University, Mr Joseph Aoun, sent out a statement Saturday expressing grief over the death.
"We have confirmed, through our work with the Massachusetts State Police, that the search has now ended. Over the holidays, we continued to hope for Dennis's safe return, even as we felt his absence. He will be missed greatly," read part of the statement.
RAISING AWARENESS
"I'm deeply grateful to every member of our community, especially Dennis's fellow students, who leafleted and held events raising awareness of his disappearance," Aoun added.
Kenyans in the United States, some of whom were aware of the missing student and were part of the search effort, continued sending messages of condolence to the family upon learning of the tragic end of the search effort.
"That was a young man full of prospects. It is a life gone too soon," said Fred Murihia of Atlanta, Georgia.
The university administration told the Nation that Njoroge was born in Kenya and graduated from Burncoat High School in Worcester before joining the campus as a Media Arts undergraduate.
"He was a familiar face to students at the basketball courts in Marino, and was looking forward to beginning a co-op at a television news station in Boston this month," the statement read.
The college administrator said Njoroge's next of kin had been notified of the tragic end to the search effort and sent condolences to family and friends. He added that counselling services would be available at the university.
Sad as body of missing Kenyan student Dennis Njoroge found in river