Why CORD's rally at Uhuru Park might not go down as planned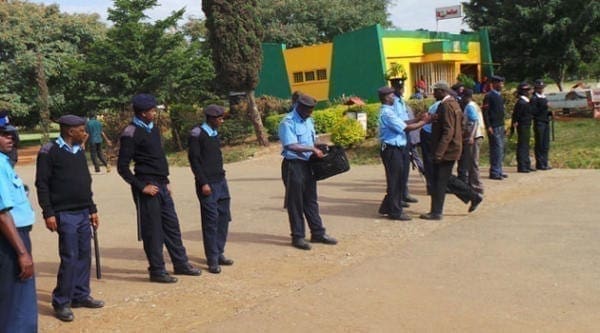 CORD's rally at Uhuru Park: The grounds had already been booked for a prayer rally by a popular evangelist who bears a receipt showing the transaction and permit to use the grounds on Madaraka day.
CORD had indicated, earlier in the week, that it would be holding  a parallel rally on Madaraka Day at Uhuru Park by writing to police demanding security come June 1, 2016
The rally would mirror Uhuru Kenyatta's Madaraka day celebration at the Nakuru's Afraha stadium.
The CORD Secretariat, Norman Magaya, had written to Nairobi police boss Japheth Koome saying they had secured the venue for the rally and asked for security from the police for the leaders and their followers who were expected to attend.
Now, in  new developments, it seems that CORD might have to get another venue for their rally as Uhuru Park had already been booked for a national prayer rally by Lucy Wangunjiri- a renown vernacular evangelist.
A document which was circulated on Friday, May 27, shows that  had paid a sum of KSh 150,000 as fees for the venue for a four-day rally. See the receipt below.
In addition to the receipt, there have been posters which have been in circulation of the said prayer rally which will be graced by among others- Tanzanian singer, Rose Muhando.
READ ALSO: Police should have killed more CORD protesters- Moses Kuria
It was expected that CORD would use the rally to address the IEBC issue that has rocked the country in the past few weeks.
The government believes CORD has plans to overthrow it, claims the opposition has strongly denied.
IEBC Chairman Issack Hassan has declared the commissioners would rather go to jail than resign.
He says the commissioners have done no wrong to guarantee their removal from office.
It can be remembered IEBC was accused of receiving bribes from British firm Smith and Ouzman to give it tenders to supply election materials.
Two directors of the firm have since been jailed as Kenya drags itself to investigate the matter.