Jubilee has fulfilled major pledges, new survey shows
Jubilee has fulfilled major pledges, new survey shows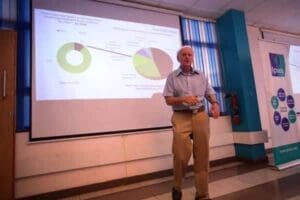 More than half of Kenyans believe that the Jubilee government has completely or slightly fulfilled some of its key pledges in its manifesto, a new survey has shown.
Of the five Jubilee manifesto pledges included in the Social, Political, Economic and Cultural (Spec) survey conducted by Ipsos between May 6 and 12, the government also scored highest on its promise to resettle internally displaced persons, with 81 per cent of those polled among the 2,144 respondents saying that pledge had been "completely" or "partially" fulfilled.
Sixteen per cent of those polled, however, said that promise had not been fulfilled at all while three per cent said they did not know.
The government also had a favourable score on its promise to increase national security, with 76 per cent of those polled saying the government had completely or partially fulfilled that pledge.
However, 21 per cent of those polled disagreed, saying the promise has not been fulfilled at all while three per cent said they did not know whether the government had increased national security or not.
ANTI-GRAFT CAMPAIGN
The government got lower scores, 52 per cent, on its promise to enhance the powers of the Ethics and Anti-Corruption Commission in efforts to fight graft, with another 35 per cent saying that promise has not been met at all. Twelve per cent of those polled had no opinion on the matter.
On its promise to reduce public debt, 54 per cent said that promise had been completely or partially met while another 36 per cent were of the contrary opinion.
Ten per cent did not know whether that pledge had been fulfilled or not, showed the survey released on Tuesday by Ipsos research analyst Tom Wolf.
On creating one million jobs for the youth in the country, 53 per cent said the Jubilee administration, led by President Uhuru Kenyatta and his Deputy William Ruto and which recently celebrated its three years of leadership, had completely or partially met that promise.
However, 38 per cent said that pledge had not been fulfilled at all while nine per cent did not give any opinion on the issue.
The government also attracted accolades from its supporters but more indictment from supporters of the opposition Coalition for Reforms and Democracy on the five pledges, which were among several in its manifesto.
-nation.co.ke