Jubilee plots to lock Raila out of IEBC talks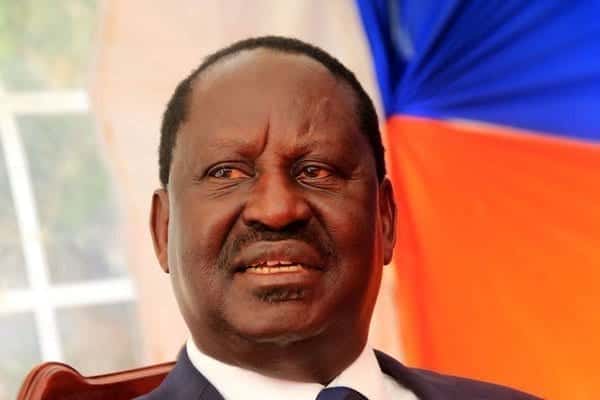 The Jubilee coalition is blocking Cord leaders Raila Odinga and Kalonzo Musyoka from talks on the IEBC.
Though some differences have been narrowed, Cord has demanded the final agreement on IEBC reforms be endorsed by the principals.
The opposition wants President Uhuru Kenyatta, Deputy President William Ruto, Raila and Kalonzo to endorse the deal before it goes to Parliament.
However, Jubilee insists the final endorsement should be made by the leaders of the majority and minority — which Cord rejects.
The Jubilee position is that reform "must follow due process and that Parliamentary Standing Orders guide the negotiations."
Uhuru and Ruto have insisted no discussions of reforming the IEBC or removing its members should be held outside Parliament.
Cord insists negotiations can and must be done and endorsed by the principals from both sides before Parliament adopts the report or Bill.
Jubilee has agreed, however, to reduce the number of MPs to the joint select committee from 11 to seven..
Jubilee has also agreed to drop Gatundu MP Moses Kuria from its team if Cord agrees to drop Machakos Senator Johnstone Muthama. Both are in remand, suspected of hate speech.
Cord describes Kuria as a 'hardliner and polarising figure' who should not be on the team.
Jubilee calls Muthama a 'hardliner and divisive".
Cord has agreed to Jubilee's position the proposed committee should only handle matters related to the IEBC — not sweeping electoral and other reforms.
"It is also agreed the Select Committee will ensure minimum electoral reforms are in place to ensure the 2017 elections are credible, free and fair," a source familiar with the discussions said.
The two sides have agreed the committee will come up with a method to ensure Kenyans who are at least 18 get IDs as soon as possible and register to vote.
Jubilee dismissed demands by Cord that the committee's scope extend beyond the IEBC, comparing this to reintroducing the failed Okoa Kenya referendum bid through the back door.
Cord called off protests scheduled for yesterday, citing the progress in the negotiations preceding set-up of the committee.
It said it wanted a final agreement on terms by Sunday, otherwise protests will continue on Monday.
"We reiterate once more that as Cord, we hold no cards under the table and our commitment and objective is limited to resolving the IEBC crisis and ensuring he people of Kenya can have, as their right, free, fair, transparent, credible, verifiable, peaceful and accountable elections in 2017 and beyond," Tongaren MP Eseli Simiyu said on behalf of the coalition.
He conceded that Cord had seen "political will and rays of good faith" exhibited by all parties and an enabling environment created, despite outstanding issues.
But ongoing talks
between Jubilee and Cord face opposition from small political parties that demand 'an all-inclusive and structured dialogue'.
Speaking yesterday in Nairobi, the Political Parties Liaison Committee said though Cord and Jubilee have the biggest numbers in Parliament, they do not have an exclusive constitutional mandate or monopoly on opinions about electoral infrastructure.
Committee secretary Petronila Were said the panel opposes "evil machinations" of some selfish power brokers to hijack the planned national dialogue.
"By conniving with affiliate cohorts to hijack the electoral reform process, the two coalitions lack any sense of political justice and fair play," Were said.
She said her committee fully supports disbandment, reconstitution and restructuring of the IEBC to make it a credible.
"However, this is not enough. We support dialogue on wider issues of electoral reforms in a structured, all-inclusive manner through multilateral representation, Were said.
Dialogue on reforms should not be restricted to parliamentarians, she said.
Parliament has become a contested arena for Cord and Jubilee. Entrusting crucial electoral reforms to such a contaminated Cord-Jubilee Parliament is to abort the dialogue altogether r, she said.
She said smaller parties further oppose attempt by Cord and Jubilee to use the IEBC stalemate as a ploy to postpone the 2017 elections.
"We want all Kenyans to know the challenges threatening to destroy the country are purely the consequences of reckless, divisive politics of the two coalitions," Were said.