KENYAN BISHOP DIES AS SHE PREPARES TO COME TO UK
KENYAN BISHOP DIES AS SHE PREPARES TO COME TO UK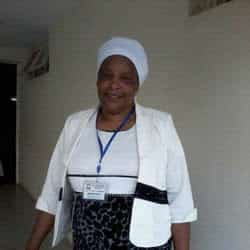 It is with deep sadness that we inform you of the untimely passing of our beloved Bishop Susan Wangui Githitu well known by many as "Mama Winnie" of Living Revival Church in Limuru Kenya who went to be with the Lord on the 7.8.16 after a short illness.
She has left a husband and 5 Children. She was a Sister to Ann Sturm of Bedford UK.  The painful news for us all is that she has left a huge bill of Kshs. 1.5 million shillings during the 3 and half weeks in Parklands Avenue Hospital. The burial will take place on the 16.8.16 at her home in Limuru next to Revival Church.
For more information  please contact: Hannah Sturm on 00254795949262 or her UK No. Via what's app No. 07861896588, Mercy Kagondo 07859939144 and  Pastor Tony 07904221791. We would appreciate any financial help to raise the funds which can be deposited to Hannah Sturm via Mpesa account 00254795949262 or Mercy Kagondo bank account UK Santander sort code 090128 a/c no. 76682899.
Bishop was due to visit UK before her untimely death. God bless you all.
See the poster where the late Bishop Susan Wangui from Limuru was to be a guest speaker in London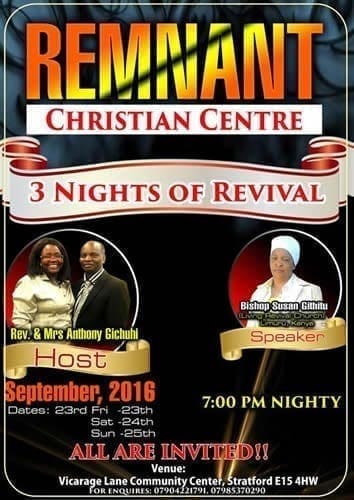 KENYAN BISHOP DIES AS SHE PREPARES TO COME TO UK