Registrar blocks listing of new political party linked to Ababu

Registrar blocks listing of new political party linked to Ababu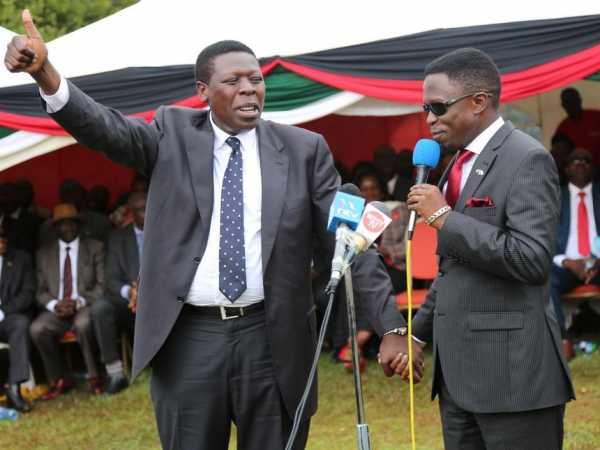 Registrar of Political Parties Lucy Ndung'u has declined to register a new party associated with Budalang'i MP Ababu Namwamba and Ganze's Peter Shehe.
In her letter to the applicants, she said her office will not register the Federal Democratic Alliance of Kenya, until the issues are resolved.
"In view of the above and without prejudice, and since this issue concerns an existing party, the office finds it only fair and just to forward this letter of objection to the applicant for more information and appropriate action," Ndung'u said in her August 16 letter.
Party launched
Speaking to the Star yesterday after an interview with Radio Jambo, Namwamba denied he is behind attempts to register the party, though he said it has been launched.
"This party was launched at the Coast by Shehe and it has shown interest to work with me," he said.
Federal Party of Kenya secretary general Kennedy Okelo has objected to the registration of the party after, saying it has a similar name to his political outfit.
"We had no alternative but to follow the law governing the operations of political parties in the country because that is our obligation," he said.
The Political Parties Act says the registrar may reject an application for registration of a party if the name, its abbreviation or the symbol resemble those of another registered political party. Shehe was not available for comment by press time.
It is said Namwamba, the former ODM secretary general who has fallen out with his party, has been pushing for registration of the outfit.
It is said to be part of his efforts to consolidate the Western vote ahead of 2017 – an intitiative popularly known as the Mulembe consciousness.