Foreign leaders, parties invited to Jubilee launch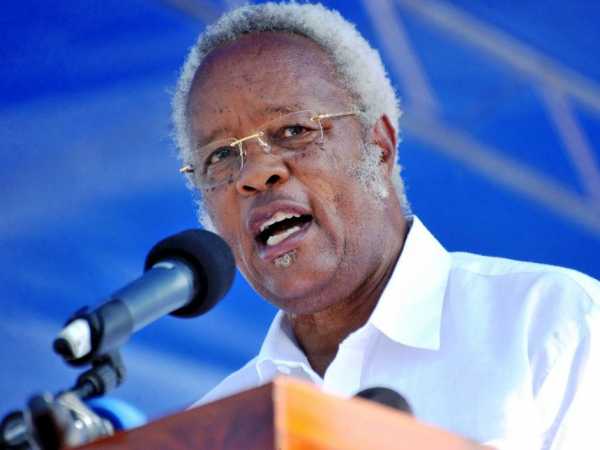 Jubilee Party has invited foreign leaders and tens of foreign political parties to take part in its official launch on Saturday.
Tanzania opposition leader, Edward Lowassa, his Zimbabwean counterpart Tendai Biti are some of the invited guests.
Also invited are political parties from Russia, Ghana, Nigeria, South Africa, India, China, Cuba, Britain, Canada and Jamaica.
Kenya's diplomatic relations with Tanzania President John Maghufuli have been shaky after he started associating mostly with opposition leader Raila Odinga.
"It will be a big and historic day to unite Kenyans and start a new beginning," former TNA secretary general Onyango Oloo said.
The list for head of states invited remains confidential to President Uhuru Kenyatta and Deputy President William Ruto.
Delegates from thirteen different parties on Thursday passed a resolution to dissolve under Jubilee party.
Rev 21:4 "He will wipe away every tear from their eyes, and death shall be no more, neither shall there be mourning, nor crying, nor pain anymore, for the former things have passed away."


Africa Welfare Association is a pioneer provider of services to it's Diaspora members in the event of loss of a loved one. We are entrusted with the welfare of the African Diaspora globally.
We are entrusted with the welfare of the African Diaspora globally. AWA was set up in response to the ever-growing demand for services at a critical time. With trusted partners, AWA will offer you benefits wherever you are in the world.
Alleviate stress with AWA
At some point, we have been with a grieving family or friend and come to learn that none of us are ever prepared to leave this world. When the time comes, we shall leave everything including our loved ones behind. With proper planning, you can alleviate the burden of the expense associated with your untimely departure at a time when your family and loved ones are grieving