Tragedy: Groom dies after dowry negotiations in Kericho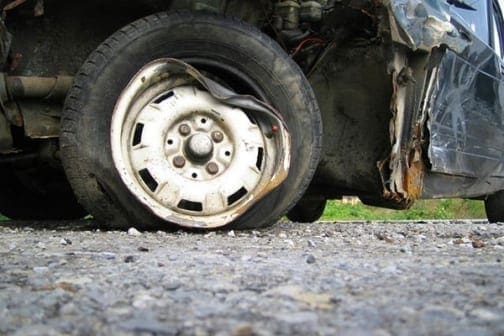 KERICHO: The dream of a 33- year old Hillary Bett to marry his fiancée after visiting his in-laws for dowry negotiations was tragically cut short after he lost his life in a grisly road accident at Kenegut area along the Kericho – Kisumu road.
A cyclist, Daniel Owino (30) also lost his life after the Toyota Corona, which Bett and three other passengers in his dowry negation team were travelled in, knocked him down and run over him.
Kericho County acting Police Commander Samuel Anampiu said the driver of the ill-fated vehicle, also sustained serious injuries and is fighting for his life at the Kericho district hospital.
"The driver of the Toyota Corona from Kisumu was heading towards Kericho general direction with four occupants on board, at the location of the accident while overtaking a motor cycle, he lost control of the vehicle and hit the oncoming pedal cyclist and the vehicle veered off the road rolling several times the slope before screeching to a halt," said Anampiu.
He added that the three other passengers who were in the vehicle sustained soft tissue injuries but were treated and discharged from the Kericho district hospital where they had been rushed alongside the driver for treatment for their injuries.
Anampiu added that the bodies of the deceased were removed to the same hospital mortuary for preservation and to await funeral arrangement by the deceased relatives while vehicle wreckage was towed to Kericho police station.
The acting police commander cautioned residents using the newly constructed Kericho – Kisumu winding road to and from the lakeside city to exercise caution and therefore avoid needless loss of lives.
"Motorists using the stretch of the road should be careful and be mindful of other road users be it pedestrians or cyclists. They should also be watchful of domestic animals being drive to cross the road," said Anampiu.