Makau Mutua Pleads With Martha Karua Not to Support Uhuru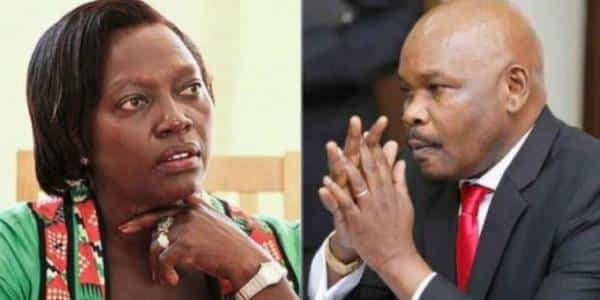 Renowned legal scholar Prof. Makau Mutua became one of the first public figures to react to the news that NARC-Kenya party leader Martha Karua had declared her support for the re-election of President Uhuru Kenyatta.
Mutua, who has been friends with Karua for a long time, took to Twitter where he expressed shock at the surprise decision.
The American-based human rights lawyer pleaded with Karua to reconsider her decision noting that she should not abandon her record of standing up for her beliefs.
He advised her that if it was impossible without endorsing Kenyatta, then it was better to lose but keep her honour.
"Why @MarthaKarua? Why? You've stood up for so long. Please don't sit now. If you can't win, lose with honor."
The last domino in Gikuyu country has fallen with @MarthaKarua now backing @UKenyatta and Jubilee. The tribe once again TRUMPS nation.
Mutua is one of Kenyatta's harshest critics and has often stated that he personally does not recognise him as a President.
While seeking to become Kenya's Chief Justice, the vocal lawyer told the Judicial Service Commission that he had made a personal choice not to recognise Kenyatta as Kenya's president – even though that would not affect his duties if sworn in as head of the Judiciary.
Among those who strongly supported Mutua's comments was Ms Karua which may help explain Mutua's reaction.
In an interview published on Sunday, Karua had insisted that she would remain in the Opposition, adding that her constituents were ready for mature politics where seats would be won on ideas rather political affiliation.
-kenyans.co.ke