KDF doctors dispatched to KNH to handle emergency cases
KDF doctors dispatched to KNH to handle emergency cases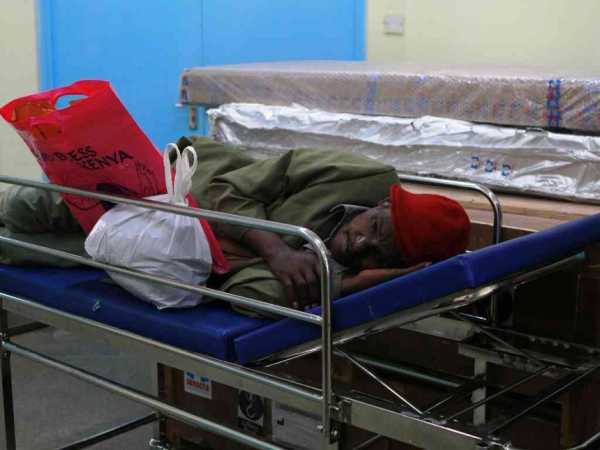 The government has deployed doctors from Kenya Defence Forces Wing to help handle emergency cases at the Kenyatta National Hospital.
This is after more than 290 specialists at the facility downed their tools on Thursday to join the ongoing medics' strike.
According to KDF spokesman Col Paul Njuguna, the doctors will remain at the hospital until the strike is over.
"It is our secondary duty to assist alleviate the suffering of patients. Our doctors have gone to KNH to assist the patients suffering following the strike by doctors. They will remain untill the ongoing strike is over," said Njuguna.
This comes hours after President Uhuru Kenyatta urged doctors to return to work and not to make innocent patients suffer.
He said that the government was keen on ensuring that issues that staged the strike are resolved and a permanent solution found.
Uhuru said he was confident that the doctor's dispute would be resolved by the end of the day and urged doctors to have compassion.
"I am very hopeful that by the end of the day we should have an agreement. We need to work together because we do not want Kenyans to suffer," the President said.
He made the comments when he visited the Kericho county hospital for the commissioning of modern medical equipment supplied to the facility.
Uhuru asked the doctors to have a spirit of understanding and return to work so as to save lives of patients as the dispute.