Pastor/Missionary Rev. LeRoy George Weiss passes away in Kenya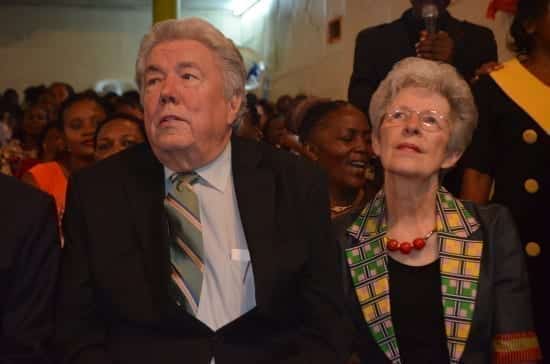 A Tribute to Reverend LeRoy George Weiss of Kenya: Going through the beautiful wadding road through Kabsabet towards Khumsalaba, one passes several small towns.
One of the schools on this path is friends Church Kaimosi Girls high school. The Friends United Meeting (then Five Years Meeting) sent missionaries to Kenya in 1902.They trekked up country and settled in Kaimosi which is in the Western Province of Kenya.
This mission organization was part of the Quakers global world wide missions. In every part of Kenya, missionaries from different denominational orientation settled in remote areas.
They established schools, hospitals and mission stations. Without these missionary efforts, Kenya would be a very different country.
The vibrant faith that Kenyans have in Yesu Kristo and their unfailing commitment to God's revelation reflects not just what these great missionaries did, but the uncompromising hold that our grand parents and parents held to the gospel of Jesus Christ.
It is heart warming to see the growth of the Church in Kenya, and our unwavering effort to keep the faith of our fathers.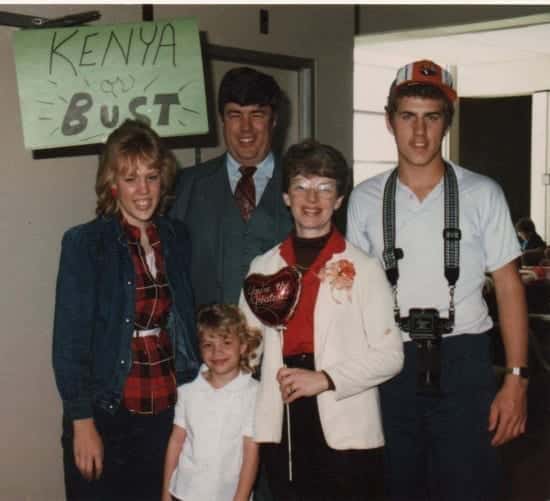 It is with this historical perspective that the passing of Rev. Lee Weiss of Transformation ministry Africa (TMA) is sad but also reflectively glorious.
After serving as a pastor in Iowa USA he moved to Wisconsin to serve under the Evangelical Free Church. He then moved to Florida as a pastor before going to Kenya.
He joined together with a group of pastors including the late Rev. Joseph Mwangi Muhota, Rev. Rick and Debbie Cruise, Rev and Mrs. Josash Mutua, Rev. and Mrs. Devries, Rev. Shoan and Mrs. Zeleka to form the Africa Ministry Resources.
This missionary effort was geared towards mentoring young up coming pastors through relationship and fellowship. The Reverend Lee Weiss arrived in Kenya in march 1985 and his first event was to attend the graduation of the pastoral class of 86 from Moffat College of Bible in Kijabe.
A seminary of Africa Inland Church. One of the graduates was your humble writer Teddy Njoroge Kamau. After graduating from the Kenya Polytechnic with a Diploma in Accounting, i became born again soon after, and the calling of God to be a Priest followed.
My first assignment was to plant an Africa Inland Church in Ongata Rongai. During those days Ongata Rongai was an empty pastoral land with Giraffes and Thomson's gazelles roaming around.
As a young pastor, I was assigned to stay with one of the elders from the Africa Inland Church Ngong Parish which oversaw my ministry in Ongata Rongai, Keserean and Matasia.
The Rev. Lee Weiss was also assigned to the same home of the Munas for Kenya cultural orientation. We arrived the same week to this home and Lee became the foundational mentor to my church planting efforts.
He and his family spared nothing to encourage me especially in Ongata Rongai where the cotton soil got nasty during the rainy season and chaotic enough to discourage this young pastor from Kijabe Mission.
The church building was a wooden shack and the first thing we did with Rev. Weiss and his family was sweep mavi ya mbuzi (Goat droppings). Some neighbor's sheep loved to 'fellowship" on church grounds! Nowadays, it is a joy to attend the beautiful church building housing hundreds of worshipers.
The Africa Inland Church in Ongata Rongai, Africa Inland Church Keserean and Africa Inland Church Matasia and Ngong hills, and Africa Inland Church Langata in Nairobi can testify of the sacrifice of Rev. Lee Weiss.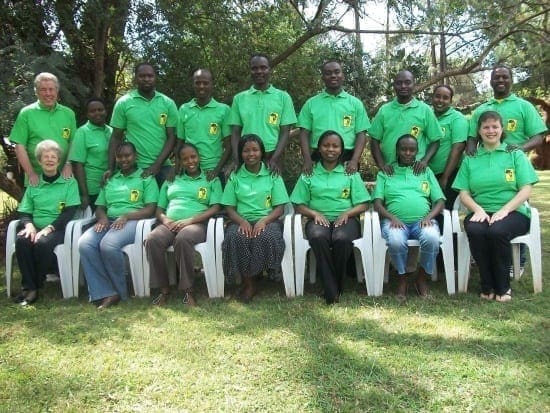 Not only did he work with me but Africa Ministry Resources worked with many pastors and churches to continue the call of Christ to go into the whole world and make men His disciples.
After doing great work with pastors and churches, Rev. Lee Weiss went on to start Transformation Ministry Africa (TMA).  This ministry focuses on counselling married couples in Kenya.
They joined together with churches in Kenya with the support by Parklands Baptist Church ministry to help Kenyans struggling with their marriages and family. To the credit of Rev. Lee Weis and his wife Sandy, their children are also involved in ministry.
It is one thing to be an ordained priest in the Kingdom and another for ones' children to love the ministry. Many times pastors become successful in their calling to serve Christ and their children run away to the Kingdom of darkness. Not only did Rev.
Lee Weiss serve Christ and His Kingdom faithfully, laying his nationality down to trek again like his fellow Americans did in Kenya in the 18hundreds, but never forgot his role as a father to his children.
He brought all of them up to seek life's benefits, but to never forget the greatest calling of all, to serve Christ and His Kingdom
During our final meeting at my place in Kijabe early this year, I saw how healthy he was and suggested that he will live to be 110 like my Grand Father Reverend Johanna Nyenjeri, the founding pastor of Kijabe mission.
His answer took me by surprise. "Oh no, I hope not. "He answered.  You would think that he would have answered to the positive, "Oh yes 110 looks like a good age."
But for him, he had fought a good fight, he had kept the Faith, and he had finished the race. In his heart he was ready just like the apostle Paul, "for me to live is Christ and to die is gain." Phillipians 1:21.
Thank you Rev. and your family for sharing your life and family with me and thousands of believers whose faith was strengthened by your Faith. Glory be to Christ in His Kingdom!
Teddy Njoroge Kamau (PhD)
BBN TV
HTBluff Associates
Diaspora Messenger senior Columnist
Pastor/Missionary Rev. LeRoy George Weiss passes away in Kenya