I am ready to work with you, Alfred Mutua tells Muthama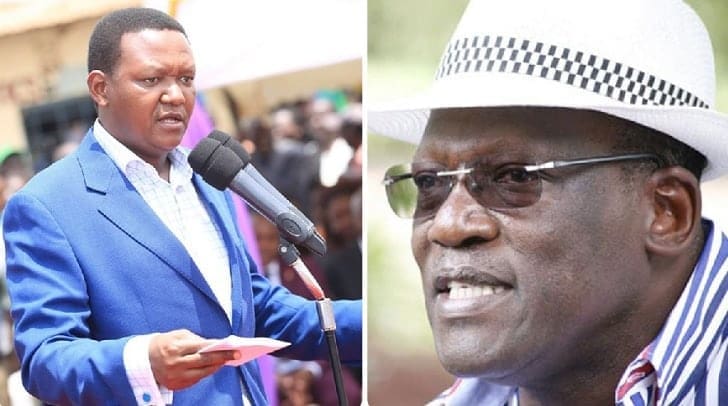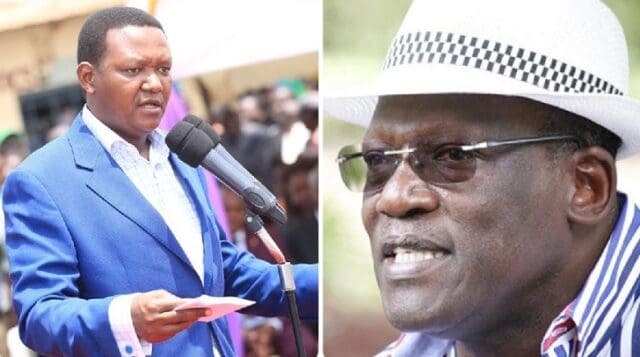 MACHAKOS, Kenya, Aug 28 – Machakos Governor Alfred Mutua has welcomed sentiments by outgoing Senator Johnson Muthama that he was conditionally willing to work with him in the last term.
During the first term of office, Mutua experienced a rocky relationship with the Senator characterized by public criticism, court injunctions and demos to bar some of the development projects and policies his government sought to implement.
Last week, Senator Muthama opted to bury the hatchet, telling a gathering in Matungulu that he was ready to work with Governor Mutua as long as he takes care of the interests of the poor people.
Muthama called upon all elected leaders to talk to Governor Mutua and ensure that vegetable traders are charged only Sh200 per year while boda boda operators should pay Sh500 annually.
Mutua has since lifted levies on all these categories.
"If Mutua agrees to my conditions that small scale traders and boda boda operators are not exploited in terms of taxes, then the two of us will be inseparable, But should he fail to do so, I will battle him in courts as I did during my tenure as a Senator of Machakos," said Muthama.
Governor Mutua was not hesitant to welcome Muthama's remarks; he told journalists in Machakos town on Monday that he was ready to work with any elected leader and people of Ukambani at large.
"Muthama is pushing an agenda of  empowering poor people just like I have been doing by banning taxes on all small scale traders in the county,  I want to welcome his ideas since I cannot work alone," said Mutua.
He said that he recognizes Muthama as a leader full of ideas, inviting him to his office to exchange ideas on job creation for the youth among other thorny issues affecting the county residents.
"I want to thank Senator Muthama for pledging to support me and I welcome him for a cup of tea we discuss the way forward of our great county," said Mutua.
Mutua at the same time urged Kitui Governor Charity Ngilu and his Makueni Counterpart Kivutha Kibwana among other elected leaders to join him in uplifting living standards of Ukambani population since the three counties had common needs.
Source link-capitalfm.co.ke
I am ready to work with you, Alfred Mutua tells Muthama