10 Little-Known Kenyan Businessmen Who Are Millionaires

10 Little-Known Kenyan Businessmen Who Are Millionaires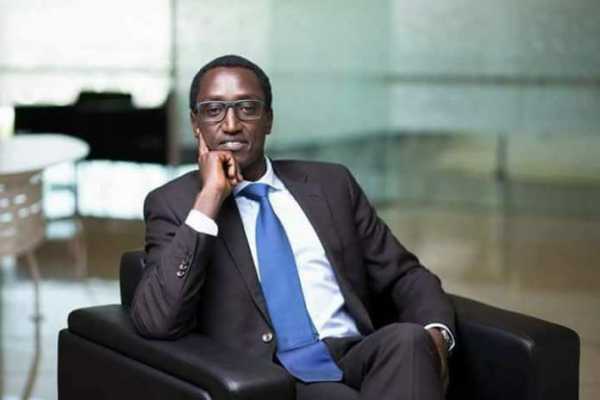 The number of Kenyan millionaires continues to grow substantially as economic growth in the country outstrips that of other countries in the East African region.
Apart from the easily recognizable names like Naushad Merali, Vimal Shah and Chris Kirubi, there are other less recognizable Kenyan businessmen who have built multi-million and billion dollar empires in industries as diverse as agriculture, food, construction, energy and distribution and earned multi-million dollar fortunes to boot.
Their names don't ring with the African public, and you've probably never heard about them before, but they are very successful — and very wealthy. Meet 10 Kenyan businessmen, who own businesses and assets valued at $50 million or more.
Baloobhai Patel
Source: Travel, Investments
Patel is the owner of Trans world Safaris, one of the most seasoned safari organizations in Kenya. Trans world Safaris possesses and works a vast armada of custom-manufactured safari minibuses, 4-wheel drive vehicles and hot air inflatables. Patel established the organization over 30 years prior, and after some time he has deliberately reinvested his benefits into a series of organizations recorded on the Nairobi Stock Exchange.
Patel is prestigious to be one of the wealthiest investors in Kenya's capital markets. He claims stakes in the accompanying freely recorded organizations: Pan African Insurance, Bamburi Cement, carbon dioxide producer Carbacid and business banks Diamond Trust Bank and Barclays Bank Kenya. His offers in freely recorded Kenyan organizations alone are worth over $45 million.
Peter Muthoka
Source: Logistics
Peter Muthoka is the founder and CEO of Acceler Global Logistics, one of Kenya's largest freight and logistics companies. Accelerate Global Logistics plans, implements and operates complex supply chain solutions on a national, regional and global scale on behalf of several large international companies in Kenya.
The company's annual revenue is in excess of $50 million. He was previously the largest individual shareholder in delisted automobile distribution firm CMC Motors before he sold off his stake in the company to the Al-Futtaim Group of the UAE for close to $20 million in 2014.
Peter Munga
Source: Banking, Investments
Munga, 74, founded Equity Building Services, the microfinance institution that eventually became Equity Bank, Kenya's largest commercial bank by market capitalization. Today, Munga owns less than 0.5% of the publicly-traded bank, but he owes the bulk of his fortune to his 26% stake in Britam Holding, a listed financial services giant.
His shares in Britam are valued at more than $50 million. He is also a major shareholder of Equatorial Nuts, one of the leading macadamia processing companies in East Africa.
Jimnah Mbaru
Source: Investment Banking
Kenya's doyen of investment banking is the founder of Dyer & Blair, the country's leading investment bank. According to a highly placed source at the firm, Dyer & Blair has more than $300 million in assets under management.
Mbaru also owns more than 10% of Britam Holding, a financial services company. His stake in Britam is currently valued at over $10 million. He also owns stakes in Equity Bank and Transcentury Group, an infrastructure company.
Adil Popat
Source: Hotels, Car dealerships
10 Little-Known Kenyan Businessmen Who Are Millionaires