NASA takes protest to the international community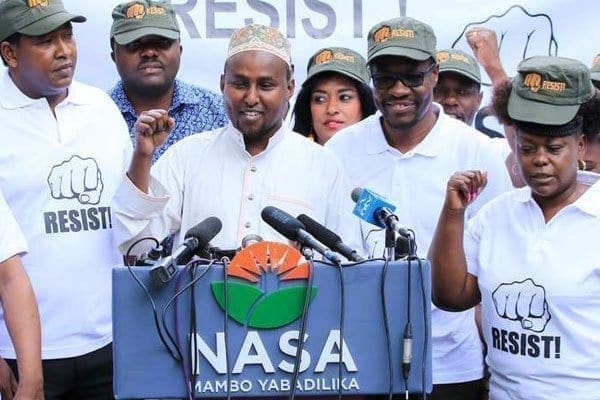 NAIROBI, Kenya, Feb 16- Youths affiliated to the National Super Alliance were camping on United Nations Avenue ahead of their protest against alleged 'political interference' by US Ambassador Robert Godec in the country.
This follows consistent statements by Ambassador Godec and other envoys, urging NASA leader Raila Odinga to recognize President Uhuru Kenyatta as the duly elected leader of Kenya, as the basis for any national dialogue.
The US was also categorical that the January 30 swearing-in of Odinga as the People's President was an outright infringement of Kenya's Constitution.
Westlands ODM youth leader Evans Ochieng said the purpose of Friday's demonstration was to send a powerful message to the international community to desist the alleged political interference.
"Kenya is a free country, we should be allowed to deal with our problems," Ochieng told Capital FM News.
There was no police presence outside the US Embassy, which is adjacent to the United Nations headquarters.
The self declared general of the outlawed National Resistance Movement Miguna Miguna was deported to Canada, whose embassy is also not far off.
"We will express ourselves and if they will chase us, we can always go to the Canadian Embassy, it's our home," one of the youths bellowed.
"Is there something wrong?, what's happening?" visibly "anxious" motorists would be heard asking a battery of journalists, locals and international, camping along the United Nations Avenue.
NASA takes protest to the international community