Starting A Business With A Borrowed Laptop defied The Odds For Derrick
Starting A Business With A Borrowed Laptop defied The Odds For Derrick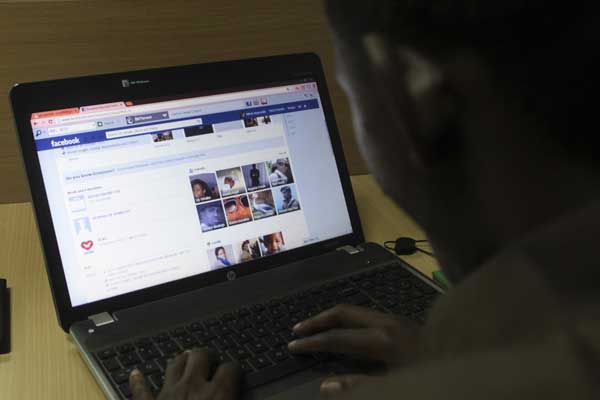 Having started a business consulting firm at a point in his life when he was dejected, crashed and  unfairly fired from a bank job, with nothing but a borrowed laptop in Ghana, Mr. Derrick S. Vormawor who describes himself as the young man from nowhere God is taking somewhere, runs Platinum Africa Solutions Limited which currently helps businesses to strategize, organize and globalize in Africa. Now the firm consults for businesses in Ghana, Nigeria, USA, Israel etc. with a new branch in Kenya. He has been featured in a lot of public speaking events where he has inspired other people in business and with his story.
Presently at age 24, he is recognized beyond Ghana for his ability to develop strategic business plans and strategies which have helped clients to receive millions of dollars in funding to expand. He also serves as a corporate trainer and has given practical training in Business, Customer Service, Sales and Marketing to thousands of people through onsite and online training.
Derrick is again the creator of The Business Startup Clinic by Platinum Africa Solutions Ltd., a multi-national event which has by far hosted startup founders and aspiring entrepreneurs from different countries to share practical business strategies, inspire and inform a new generation of business gladiators. He again started a new initiative for entrepreneurs and business leaders called "Strategies With Derrick" which sold out during it's maiden edition in Ghana on 6th January, 2018.
It is simply amazing listening to Derrick share his story as a person; upon being fired from a bank job in 2015, Derrick as a means of getting over the whole incident decided to attend  The Future of Ghana Young Leaders Forum where he caught an inspiration to kick start a business consulting firm. At the time, he had to borrow a laptop from his best friend to start the business in his father's living room where he lived. Now, his company is fondly described as the most reliable business consulting firm in Africa. With this, one has no option than to believe that, we can all achieve what we want to become in life by staying true to our purpose and trusting in God through the process.
In 2016, he was named among Top 100 Student Entrepreneurs in Ghana by TANOE and in 2017 his firm was nominated for Premium Bank Ghana Startup Awards and again nominated for Best Consultancy and Professional Services in The 2017 40 under 40 Awards Ghana. Upon recently graduating with a BSc. Banking & Finance from University of Professional Studies Accra, Derrick is presently an MBA International Business candidate of The Technical University of Freiberg, Germany. He is a product of Anlo Senior High School where he studied business, Excellent Business College where he pursued a Diploma in Business Studies.  One interesting thing about what Derrick says about these awards is that; "I don't crave to win awards, as the greatest award I have ever won was the win over my fears. That's enough to last me a lifetime ad keep me going"
On 6th March 2018, He was named among Top 30 under 30 Ghanaians worldwide pioneering a change in Ghana; a recognition from The United Kingdom by Mefiri Ghana. Whiles in Kenya, Derrick raised the flag of Ghana high by gracing both radio and television interviews. One of the interviews that has been most inspiring is one he had with one of Kenya's biggest TV morning shows, ALFAJIRI on K24 TV which is viewed in Eastern & Southern Africa as well as on DSTV.
His dream is to become a path through which a lot of viable and profitable businesses will emerge, be sustained and grow in Africa. His company's services include business strategy development, business plan development, business proposal development, market research, products development, corporate training, business investment consulting, corporate branding and The Business Startup Clinic.
Derrick has his first book released titled TESTING THE PAINT (growing into the role of The CEO) which is impacting a lot of lives within and outside Africa. In the book, he also shared his experiences in moving totally out of his comfort zone, daring himself and moving on to achieve his goals. Gratefulness is an undeniable fact about this young man as he continually appreciates his team, his parents (Mr & Mrs Vormawor), his friends and partners for consistently supporting his vision of transforming Africa through business and entrepreneurship.
Whoever thought that starting a business with a borrowed laptop in his father's living room would now end up being one of Africa's fastest rising companies making visible impacts within and outside of Africa.
Presently, Derrick is in Kenya for the second edition of The Business Startup Clinic-Kenya which comes off on 4th May, 2018 at The Kijiji, Daykio Plaza at Ngong Lane, which starts at 6:00pm. Ticket is going for 1500KES. The event will also award one outstanding startup entrepreneur in Kenya.
By Daniel Maithya