Police Investigate PS Omollo's Continued Stay At Kenyatta Hospital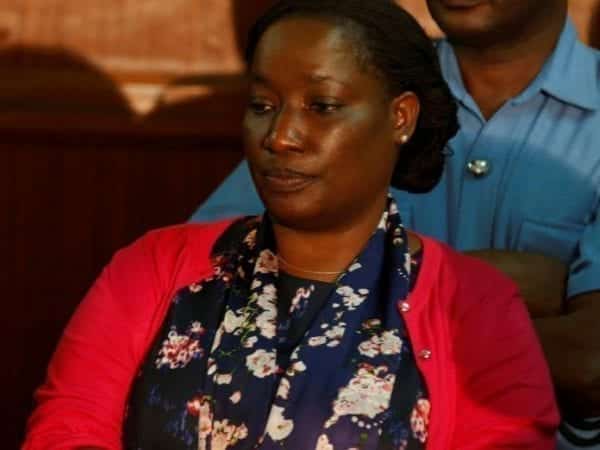 Directorate of Criminal Investigations (DCI) detectives are looking into the continued stay of PS Youth Affairs Lilian Omollo who has been charged with abuse of office, conspiracy to commit economic crimes at the Kenyatta National Hospital private wing.
The PS was last week admitted at KNH last week on Tuesday after court denied her and other NYS suspects bail and ordered that they remain in custody.
Reports indicated that she fainted. Sources within KNH however say that medical tests showed that she is as 'healthy as a baby' but her physician Stanley Ngare said that 'she is still not stable enough to attend court proceedings and requires continued care in hospital.'
A local daily reports that detectives are investigating both the Prisons Department and the Ministry of Health.
Sources said that her five star meal of Fish fingers, beef stew is nothing compared to the half-cooked meals her co-accused are getting.
It has also been said that she has access to her computers and phones.
Angry Kenyans want the PS taken back to the prison cells and attended to by prison medics.
NYS suspect PS Omollo is admitted at Kenyatta National Hospital, private wing. She fainted in court and was rushed there. Workers say she is fine, has access to technology & maybe she is cleaning up for @UKenyatta,9 billion was stolen and she is accused of stealing Sh469 Million!
How Kenya fights corruption.

– Youth PS Omollo is in the Private Wing of KNH, enjoying full course meals like a VIP.

– Josephine Kabura has never ever seen the inside of prison cells. Infact she is out there enjoying our money. Can KRA first ask her to Lipa Ushuru?
Why is PS Omollo eating fish fingers in Nairobi Hospital instead of being taken back to Langata Womens Prison?Plus guyz remember her hospital bill will be paid by your taxes.The soap opera that is Kenia.