Revealed: How Governor Waititu made billions in one year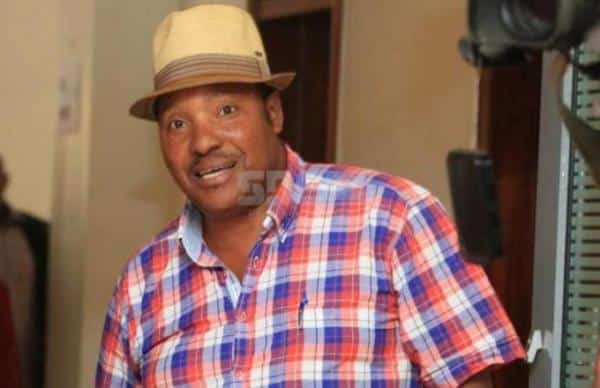 It's Jamhuri Day. Uhuru Kenyatta has retired to Ichaweri, Gatundu and Nyayo Stadium is packed to the rafters with KDF, Police Dog Unit, girl guides, the NYS choir….you name it, all geared up and ready for action.
The president's military Land Rover rolls in, lithe, black-suited presidential guards jogging by the side with all manner of cables sticking out of their ears.
Then the booming voice of Sammy Lui rips across the Stadium. "Tumkaribishe Mtukufu Rais kwa vifijo na nderemo!
Karibu Your Excellency Ferdinand Waititu Babayao, President and Commander-in-Chief of the armed forces of the Republic of Kenya!" Don't laugh.
The man who got into active politics 16 years ago is working on being the next Deputy President after William Ruto and thereafter make a stab at the presidency to crown his checkered political career.
"Apart from me, who else do you think in Central is capable of mounting a serious push for the DP position? It is only me, wachana na hao wengine (forget the rest). My record speaks for itself. When I set my eyes on something, I never fail," Waititu once told The Nairobian.
Governor Waititu lives by the mantra that power does not come without wealth and influence, which explains his new acquisition of property and proximity to DP Ruto.
On August 15, his wife Susan Wangari and 13 others were arrested for carrying out construction works at a building in the Central Business District (CBD) without City Hall approval.
Her arrest lifted the lid on rumours that Waititu was on a wealth-amassing spree, throwing hundreds of millions of shillings around to acquire buildings within the CBD.
When speculation was rife that Waititu was the new owner of the five-storey Delta Hotel along University Way and Jamii Bora Building on Koinange Street, he first downplayed the matter, saying it was a non-issue.
But questions persisted over the source of his millions, yet he was barely a year into office as Governor of Kiambu.
He would later admit to The Nairobian that he owned property in the CBD but said those properties were not acquired using monies syphoned from the Kiambu County Government coffers.
Waititu also denied that his wife and children did business with the county government. Instead, the governor said he bought the two buildings using proceeds from the sale of his two petrol stations along Kangundo Road.
"I topped up the amount from the sale with a bank loan. I am a Kenyan with access to loan facilities. Which law bars me from taking a loan and buying property in the city?" he posed.
It is claimed the value of the two buildings is close to Sh2 billion, with Delta Hotel costing Sh800 million, Jamii Bora is valued at about Sh1 billion.
Waititu defended his new founded wealth saying: "I want people to know that even before venturing into politics 20 years ago as a councillor, I was already driving a Mercedes and a Range Rover, besides owning a palatial home in Nairobi and operating a fleet of 25 lorries."
Waititu was first elected councillor for Njiru ward in the first multiparty General Election of 2002. Since then, the burly politician, whose soft voice betrays his physical frame, has never looked back.
He has been a deputy mayor, assistant minister for Water, and MP for Embakasi and Kabete constituencies respectively.
Easily dismissed as a stone throwing ruffian, Waititu is the underdog who fought the urbane and better educated Dr Evans Kidero to the wire for the Nairobi Governor's seat in 2013, before hopping over to Kiambu to kick the sophisticated and wealthy William Kabogo out of the governor's mansion.
But Kikuyu Council of Elders national chairman Wachira Kiago says as much as Waititu has a right to contest for the top seat, his candidature will be gauged by performance. Short of declaring Waititu unfit for the big office, the elder believes leaders who aspire for the big office should have a high level of integrity.
"Everyone dreams big, but there is no way you can promote impunity and expect people to support you," says Kiago in a veiled reference to Waititu's opposition to demolition of buildings on riparian land.
Political analyst and University of Nairobi lecturer Herman Manyora says Kenyans don't really care about the character of the people they elect to office or who becomes president or deputy president. In his view, Waititu, can and will be Ruto's running mate.
"Ruto believes he can't win unless he has a Kikuyu running mate. What choice does he have? Look at Central Kenya, look at Mwangi wa Iria, look at Kabogo, who else has the clout to be deputy president? Waititu has been elected in several places and he appeals to the masses. He is a better mobiliser than all those who want to be Ruto's deputy come 2022," argues Manyora.
The political scientist says Kenya is the land of impossibilities and anything is possible. "If Ruto became DP, why can't Waititu?
Anything is possible. Ruto, right now, is a heartbeat away from the presidency. In short, anybody can be president and Waititu can be DP," he says.