Top lawyers question why Joseph Irungu was denied bail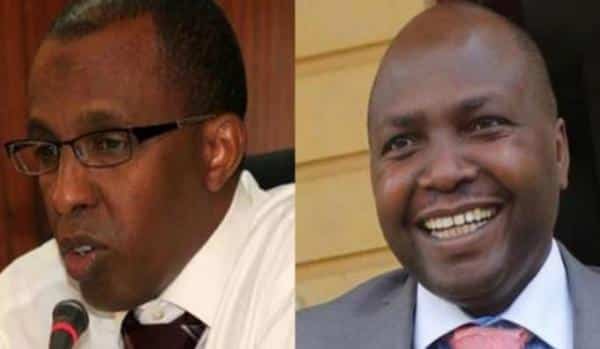 Joseph Irungu, a suspect in the murder of Monica Kimani, was on Tuesday denied bail on grounds that he is a flight risk, has specialized training in handling guns and might intimidate witnesses.
Justice James Wakiaga further stated that Jowie is a male version of a slay queen, calling him a 'woman eater.'​
While his co-accused Jacque Maribe was released on bail, Jowie will remain locked and lawyers Donald Kipkorir and Senior Counsel Ahmednasir Abdullahi questioned the grounds on which he was denied bail.
The latter argued that denying accused persons bail on grounds that they are a flight risk is 'an old tired excuse.'
"Denying accused persons bail on the ground that they are "flight risk" is an old tired excuse.
"Kenyans don't flee their country to avoid trial…with a conviction rate of less than 2% why should anyone be scared of trial in a Kenyan court…of course unless you are very POOR," wrote Ahmednasir.
Kipkorir, on the other hand, argued that Justice Wakiaga failed as he appeared to believe Jowie is guilty.
"Have read the full ruling of Justice James Wakiaga. With tremendous deference to him, he went beyond the threshold on rulings for Bail.
"He seems to believe Jowie Irungu is guilty & Jackie Maribe innocent. A Judge must be Courteous, Wise, Sober & Impartial.
"The Judge failed all," he wrote.
-nairobinews.nation.co.ke