VIDEO: KQ Maiden Flight to NY Opens up Global Business Opportunities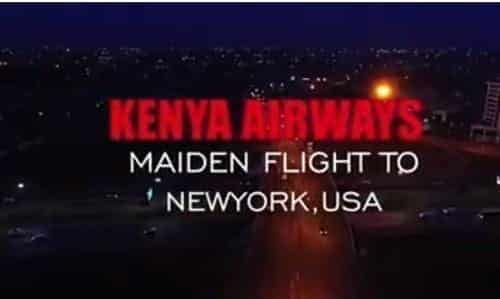 With the launch of #KQDirectFlight on the 28th of October 2018, between Nairobi and New York, travelling costs to the US will be reduced by half.
The move will also cut the flight time between the two cities by more than seven hours. Kenya Airways becomes the first airline to offer a non-stop flight between East Africa and the United States of America.
By PSCU
For more information, please visit www.kenya-airways.com or call our 24HR Contact Center: +254 20 327 4747, Twitter: @KenyaAirways,