Kenyan-born marathoner acquires Korean name after switching nationality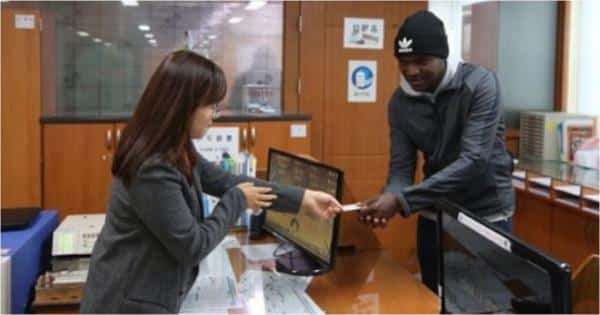 Wilson Loyanae Erupe, a Kenyan-born athlete who abandoned his nationality to become a Korean citizen in July 2018, has changed his name to suit his Korean citizenship status.
The 30-year-old Erupe, a seasoned marathoner, would now be called Oh Joo-han, a Korean family name associated with over century old Korean clans.
TUKO.co.ke on Wednesday, December 19, confirmed Oh legally acquired his Korean name which can be traced to a specific clan and place of origin.
The Korea Times reported since the athlete had been training with the Cheongyang County Office's athletics council since July 2015, he settled on a county in the South Chungcheong Province as place of origin for his family name.
Commenting on the change of name and citizenship, Oh expressed his excitement and thanked the people of Korea for welcoming and accepting him as one of their own. "I am proud and happy for having a Korean name. It feels great to be the progenitor of the soon-to-be Oh clan in Cheongyang. I thank the Cheongyang people for accepting me," Oh told the Korea Times following approval of his new name by the court.
The change of name means Oh would henceforth only run for Korea, which imported him from Kenya because of his athletic skills. The Kenyan-born marathoner is expected to bring victories and pride to his new country.
He was the winner of the Gyeongju International Marathon in 2011, 2012 and 2015. He also won the Seoul International Marathon in 2012, 2015, 2016 and 2018. According to the Korea Times, Oh's best time was 2 hours 5 minutes and 13 seconds recorded in Seoul in 2016.
TUKO.co.ke understands Oh, just like other Kenyan athletes running for foreign countries, decided to seek Korean citizenship because they offered better pay for athletes.
Although his Korean citizenship was delayed after he was banned from taking part in international events by the International Association of Athletics Federations, for failing a doping test, Oh remained optimistic he would be back in the race. He is currently preparing for the Summer Olympics in Tokyo in 2020. Several other Kenyan-born athletes have changed nationalities to nations like Israel, Bosnia and even Azerbaijan.
As was earlier reported by TUKO.co.ke, there are more than 20 athletes born in Kenya representing their adopted nations. For instance, Kenyan-born Ruth Jebet upset her former compatriots Hyvin Jepkemoi and Beatrice Chepkoech to win gold for Bahrain in the women's 3,000 metres steeplechase at the 2016 Rio Olympics.
-tuko.co.ke