witchcraft or Not? Chinese Speak on Rituals Conducted Before Construction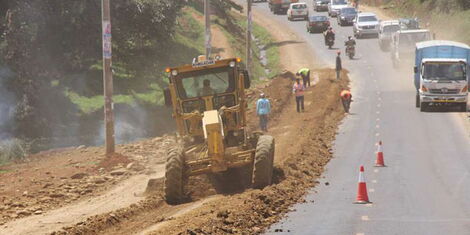 According to The Star, a video resurfaced online showing contractors at the Standard Gauge Railway (SGR) slaughtering a bull  before working on the 16km Western bypass .
In the clip, men are seen pinning a brown bull on the ground before it is slaughtered and its blood drained in a plastic jerrycan and then sprinkled on caterpillars and bulldozers to be used in the construction work.
The video is said to have been filmed last week during the official launch of the Western Bypass construction site.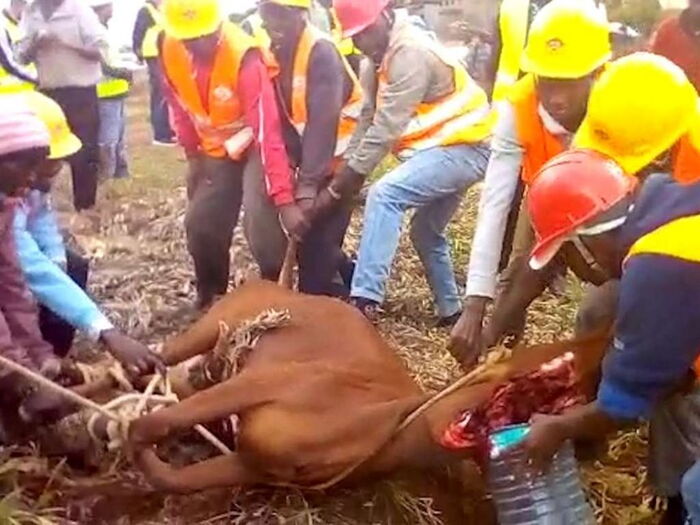 Chinese Embassy spokesperson Zhang Gang defended the practice terming it "a common, harmless practice by contractors."
"It's a common ritual that we do to avoid bad luck," he noted
In 2018, another video resurfaced showing the contractors slaughtering a goat and sprinkling the blood around, which sparked the question as to whether witchcraft was being practised at the site.
Gang has cleared the air as suspicions rose when Kenyans saw this happening for the second time.
"As long as it is not a wild animal then that is possible. It a common practice with Chinese nationals that when launching a new project some form of ritual is done. Bulls are usually slaughtered," he further added.
The Kenya National Highways Authority noted on Thursday that it has signed an agreement with the China Road and Bridge Corporation to carry out feasibility studies and designs for the development of the bypass as a high capacity expressway.
The four-lane highway will connect with the Nairobi-Southern Bypass at Gitaru and the Northern Bypass at Ruaka.