Kenyan scholar Wanjiru Mbure awarded coveted Summer Stipend by NEH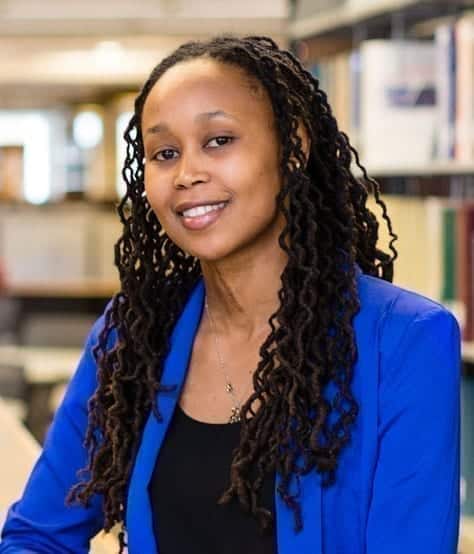 Associate Professor of Communication Wanjiru Mbure has been awarded a coveted Summer Stipend by the National Endowment for the Humanities (NEH), which recently announced $28.6 million in grants for 233 humanities projects across the country.
Mbure will use the award to complete the manuscript for her interdisciplinary book, The Tenacious Defenders, Offenders, and Inventors of African Beauty 1951-1971. The book connects realities and personalities in New York, Johannesburg, and Nairobi and builds on Mbure's earlier, award-winning work on the impact of colonialism and globalization on cosmetic advertising.
"To borrow the words of British historian Piers Brendon, I seek to tell the lively story of African beauty 'in terms of people, places, and events,'" said Mbure. "The book features ex-Mau Mau freedom fighters, colonial settlers, politicians and their wives, colonial entrepreneurs, chemists, advertising executives, writers, and adventurers united only by devoted, yet divergent, efforts to the cause of African beauty."
Mbure is a media scholar with a focus on the historical and transnational influences of old and new media representations, and the effects of media images on intersectional identities. She also serves as the faculty advisor of Lambda Pi Eta, Stonehill's chapter of the National Communication Association's honor society.
One of the most competitive awards given by the federal government, the Stipend earned by Mbure is the first awarded to a Stonehill professor in more than fifteen years. Mbure has already completed two chapters of the book. The NEH grant will enable her to revise existing drafts, complete further research, and dedicate time to writing three additional chapters.
Much of Mbure's research will be conducted this summer at the John W. Hartman Center for Sales, Advertising and Marketing History at Duke University. The Center holds an extensive collection of documents belonging to major advertising companies such as J. Walter Thompson, McCann-Erickson and Ogilvy and the individuals responsible for each agency's work in South Africa and Kenya.
Mbure will also conduct additional research in Johannesburg at Bailey's African History Archives (BAHA), which holds a complete collection of Drum, the legendary pan-African magazine.
"These new NEH-supported projects will help shore up the nation's most valuable assets: its history, literature, historic sites, regional traditions, and cultural institutions," said NEH Chairman Jon Parrish Peede. "NEH is proud to support the advancement of learning and sharing of knowledge nationwide."