Itumbi declaration after sharing throwback picture with Maribe
Itumbi declaration after sharing throwback picture with Maribe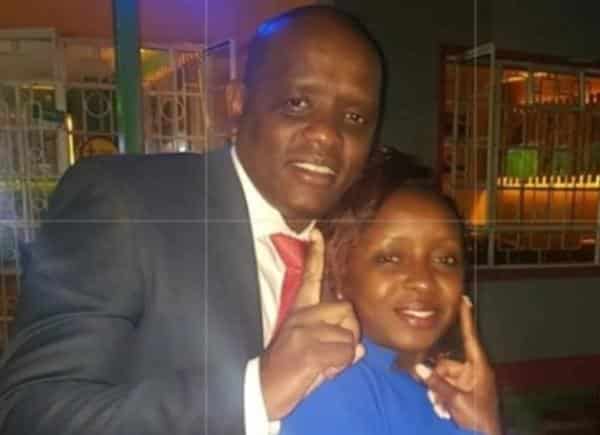 Statehouse Secretary for Digital Communication Dennis Itumbi has pronounced a major step soon after posting a picture of him and alleged former lover Jackie Maribe, Citizen tv Senior News Reporter-turned Producer, on his Facebook wall.
Itumbi was reacting to a comment by his followers who urged him to reunite with Jackie Maribe.​
The comments were however perceived by others to be a possibility of the two coming together owing to the close ties the two have had since Maribe and his fiancée Jowie Irungu were charged with murder.
"This is love, you come with your baggage I come with my baggage and if we are able to accept each other just the way we are. That be Love ohhhhhh. Dennis, Jackie MSitishwe na vimbelembeleWanaopiga kelele lele,Ati kujifanya viherehere…Let's now see the vows" commented Betty Williams .
The rumours of the two being a pair started when Maribe received a birthday cake from Dennis Itumbi when she was anchoring news Live at Citizen tv.
But a conversation between the two in a comment section on July 2018, when Itumbi had congratulated Jowie and Jackie for their engagement, ostensibly suggested that they have never been a pair and they had chosen to let their followers fabricate the story of their alleged affair at their own pleasure.
Here is a snippet of their conversation then:
Maribe: "Thanks, Dennis. I hear you are allegedly serving pilau soon and that you were allegedly linked to me."
Itumbi: "@jacquemaribe am telling you. Niko kwa Line-up au sio?"
Maribe: "Ebu we ask @jowie.jowi at this rate but seriously when will this joke that we were apparently a couple ever end?"
Itumbi: When people create their own Facts, believe them and keep a story going, so convinced about our alleged love and now its end…you just smile and live on. Now the current narrative is that you dumped me…if that is what it takes for people to let go the false hype. So be it. Let's accept you dumped me buddy. Now, let's do justice to the moment. Congratulations my Friend. It is about you. Congrats. I salute!"
Itumbi declaration after sharing throwback picture with Maribe