CBK Governor gives Ruto New Special Edition Banknotes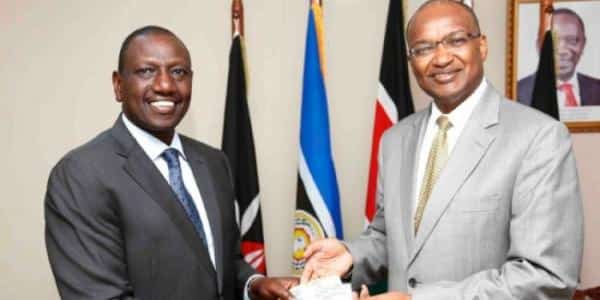 CBK Governor gives Ruto New Banknotes: Central Bank of Kenya Governor Patrick Njoroge on Thursday presented special editions of the new generation banknotes to Deputy President William Ruto.
He had visited the DP at his Harambee Avenue Annex office where he gave him the special notes.
"Honoured to receive the historic serial number 2 from Patrick Njoroge, at Harambee Annex, Nairobi County," Ruto announced on his Twitter.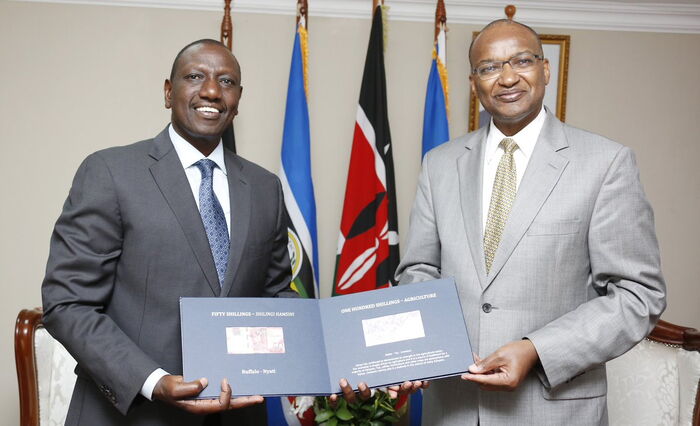 The new banknotes bearing serial number 1 were given to President Uhuru Kenyatta after he unveiled the new currency on Madaraka Day.
Ruto urged all Kenyans to comply with the directives issued by CBK in regards to the implementation of the rollout of the new banknotes.
"The government, through the Central Bank of Kenya, issued the new currency on June 1 in pursuit of the constitutional requirement.
"All Kenyans should comply with the CBK directives on the rollout of the new currency," emphasised Ruto.
Earlier in the day, the CBK governor's contract was renewed for another four years by President Kenyatta.
In what was seen as an open secret by many, Uhuru's reappointment of the CBK governor could be largely attributed to the strength and stability of the Kenya shilling in the volatile world currency market.
In May, the regulator stated that banks would now start offering loans to small businesses for as little as 9 per cent.
In terms of Kenya's alarming debt-service ratio, the governor cautioned that the country had reached its debt ceiling and any more debt would be detrimental in the long run.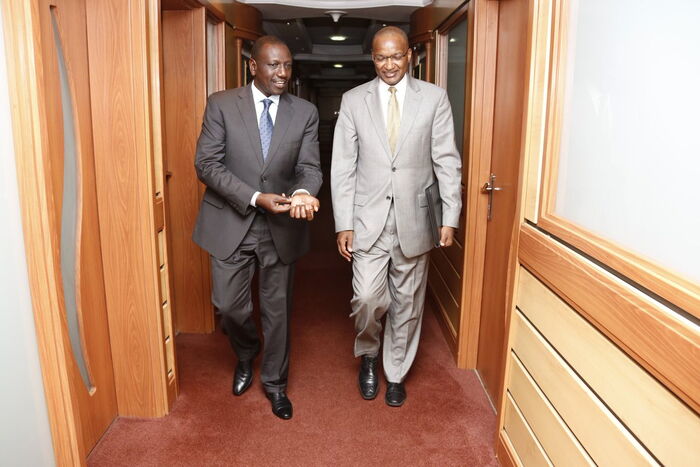 By DENIS MWANGI