Governor Nyong'o wants to be a pastor,will start theological studies next month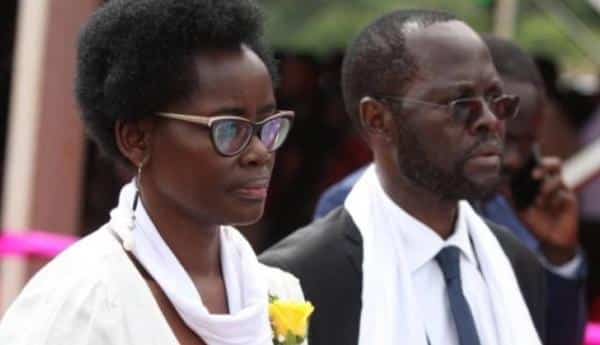 Governor Nyong'o to be a pastor: Kisumu Governor Prof. Anyang Nyong'o is set to pursue theological studies next month.
Nyong'o made his intentions known during the burial of his late mother Mama Dorothy Nyong'o who was laid to rest on Friday.
" Allow me ladies and gentlemen, for God sake and in honour of my late mother, to declare before you that as from next month I will enrol for pastor hood," he revealed during the burial.
The Kisumu county boss said he had decided to enrol at St Paul's University to study Theology in a bid to follow her mother's wish.
"There is no Greater love I can show to my deceased parents than this…time can come for someone to lay down his life for his family and friends," he claimed
Until her death, his mother was a deaconess at Anglican Church of Kenya. She died aged 99.
After the Governor's father passed on, her attempts to convince her son to follow the footsteps of her husband, who was a pastor, fell flat.
Governor Nyong'o to be a pastor
"My mother always tried to prevail upon me and asked me whether I would be ready to step in the footsteps of my father. But I always rejected her idea. I always told her…Not me," said Nyong'o.
The Governor's eulogy turned hilarious when he told the congregation that he told off his mother when she became persistent on him to become a pastor.
"So I told mum. You mean you want to me ride a bicycle all over the village with a Bible while spreading the gospel of God. Ah ah ah I think it's a tough calling Mum," he said.
Maseno South ACK Bishop Rev Charles Onginjo, who was present at the burial, welcomed the Governor's decision.
It now remains a matter of time whether the Governor will keeps his word or not.
By Kepher Otieno