Nairobi ranked among top 100 expensive cities to live in
Nairobi ranked among top 100 expensive cities to live in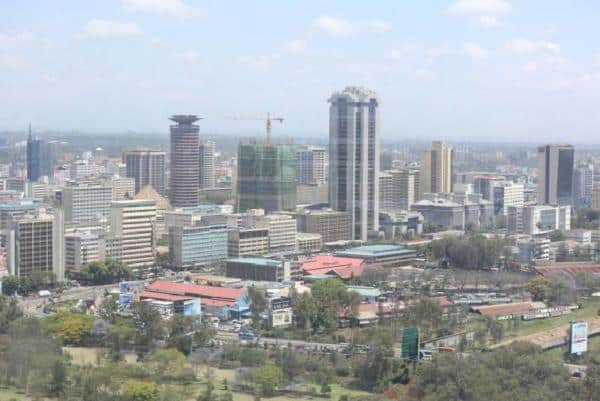 NAIROBI, KENYA: Nairobi has featured among the top 100 most expensive cities to live in the world in a 2019 survey released by Mercer.
Claiming eight of the top 10 spots, Asian cities continue to dominate the list of most expensive locations for working abroad, in 2019 Mercer ranking.Other African cities claiming top spots in the survey include Chad's N'Djamena, Seychelles (Victoria), Gabon's Libreville, Nigeria's Lagos, Angola's Luanda, Cote dívoire's Abidjan, Republic of Congo's Brazaville, Cameroon's Younde, Ghana's Accra, Cameroon's Douala, and Senegal's Dakar.
Despite dropping from the top ten most expensive cities for expatriates, N'Djamena (11) remains the highest-ranking city in Africa. Following are Victoria (14) rising seven places, and Kinshasa (22) rising fifteen spots. Libreville (24) dropped six places. Dropping one spot, Tunis (209) in Tunisia ranks as the least expensive city in the region and globally.
The pollster took into account more than 200 goods and services that affect the cost of living.It compared the prices of food, alcohol and tobacco, housing, domestic supplies, clothing and footwear, utilities, transportation, recreation and entertainment of 500 global destinations to reach the conclusion.The survey is designed to help multinational companies and governments determine compensation allowances for their expatriate employees.
New York City is used as the base city for all comparisons, and currency movements are measured against the US dollar.The survey includes over 500 cities throughout the world; this year's ranking includes 209 cities across five continents and measures the comparative cost of more than 200 items in each location, including housing, transportation, food, clothing, household goods, and entertainment.
"Cost of living is an important component of a city's attractiveness for businesses," said Yvonne Traber, Global Mobility Product Solutions Leader at Mercer. "Decision makers increasingly acknowledge that globalization is challenging cities to inform, innovate, and compete to foster the kind of satisfaction that attracts both people and investment – the keys to a city's future."Only one European city is among the top ten list of most expensive cities, which is Zurich at number five, followed by Bern (12). Geneva (13) is down two places.
Eastern and Central European cities, including Moscow (27), St. Petersburg (75), Prague (97), and Warsaw (173), dropped ten, twenty-six, fourteen, and nineteen spots, respectively.Cities in Western Europe, including Milan (45), Paris (47), Oslo (61), and Madrid (82), fell in the ranking as well, by twelve, thirteen, fourteen, and eighteen spots, respectively. The German city Stuttgart (126) dropped significantly as did Berlin (81) and Dusseldorf (92).
Cities in the United Kingdom saw modest drops, including Birmingham (135), which fell seven places, Belfast (158) six spots, and London (23) four spots."Despite moderate price increases in most of the European cities, European currencies have weakened against the US dollar, which pushed most cities down in the ranking," explained Ms. Traber, "Additionally, other factors like recent security issues and concern about the economic outlook, have impacted the region."Tel Aviv (15) continues to be the most expensive city in the Middle East for expatriates, followed by Dubai (21), Abu Dhabi (33), and Riyadh (35). Cairo (166) remains the least expensive city in the region. "Many currencies in the Middle East are pegged to the US dollar, which pushed cities up in the ranking, as well as steep increases for expatriate rental accommodations," said Ms. Traber.