VIDEO: Drama As Popular Pastor Is Clobbered During Church Service
VIDEO: Drama As Popular Pastor Is Clobbered During Church Service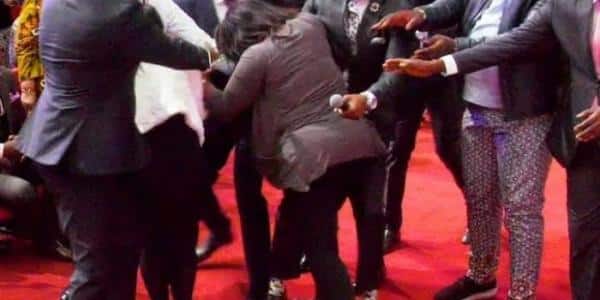 There was drama at Nairobi Central Seventh Day Adventist (SDA) on Saturday after a fight erupted among worshippers.
Pastor Jean Pierre Maywa, who is the church's head pastor, was roughed up during the incident.
According to reports, tempers flared up during a meeting that had been convened to discuss a faction that wants to split away from the church.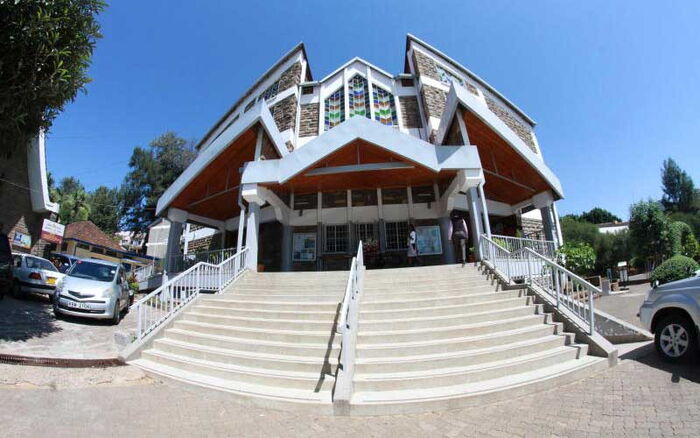 The group that refers to itself as the Nairobi Cosmopolitan Conference (NCC) had lost a court case in which they were challenging the church's leadership.
As such, the convocation was called to decide whether they should be excommunicated from the church or not.
But this was not to be as the conciliary talks collapsed even before they started.
A video that is doing rounds on social media shows worshippers running to the pulpit to protect the pastor.
Some are members seen hurling bottles in the church.
It is reported that blows were exchanged during the incident.
Police had to talk to the church members to cancel the meeting since they could not use teargas
By DAVID KINGSLEY
Jalas reacts as Nairobi Central SDA church is taken to Court