DP Ruto fails to keep promise to parents of boy killed by car in his convoy
DP Ruto fails to keep promise to parents of boy killed by car in his convoy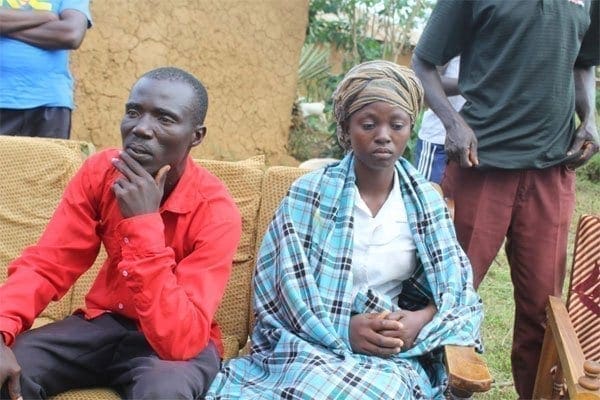 The family of a six-year-old boy who died after he was hit by a car in DP William Ruto's convoy is still crying for justice nearly a month after their son was interred.
According to the boy's father, Felix Mambala, DP Ruto has not kept his promise and their efforts to seek his attention has turned out unsuccessful.
"He has never picked my call. I have made several unsuccessful attempts. It's really painful to your first child in such a manner," said Mambala as quoted by a local news website.
Mr Mambala claims that the DP had promised to give him a job, build them a house and offer his wife capital to boost her salon business. He says none of the offers is yet to be honoured.
The family now urges DP Ruto to keep his word saying they are willing to receive compensation
Ureport has learnt that the DP'S office has confirmed that no aid had been offered to the family since the matter is still pending in court.
The DP sent his condolence message to the family following the boy's death.
In a tweet, he said: "Saddened by the news of the passing on of Sidney Mambala Felix, a young and bubbly boy. Followed closely the situation after I was informed of the unfortunate incident and, now, deeply condole with the family of Mzee Mambala, his peers and friends for the grave loss of a loved one."
Later, his Communications Director Emmanuel Talaam visited the family and pledged to support them.
Sydney Mambala died on June 7 at Busia County Referral Hospital where postmortem report indicated that he succumbed to respiratory failure and excessive bleeding.
He was a Grade 1 pupil at Fanape Junior Academy in Budalang'i.